Army secretary shoots high for recruiting goals despite crisis in finding enlistees: reports
U.S. Army Secretary Christine Wormuth made an "ambitious" pledge to recruit 65,000 new enlistees, as the military faces a major crisis in attracting new people, according to reports.
"The number one priority, in my mind, for this year…is fixing our recruiting problem," Wormuth said during a discussion at George Washington University, hosted by the Project for Media and National Security. "The Army missed its recruiting target last year by about 15,000 people. That is a very serious situation for us."
Stars and Stripes, a daily military newspaper, reported that the army's goal in 2022 was to bring in 60,000 new recruits, but missed the goal by about 15,000.
ARMY EXPANDS PROGRAM FOR RECRUITS WHO DON'T MEET WEIGHT AND TEST REQUIREMENTS AS RECRUITING CRISIS DEEPENS
To shoot for an additional 5,000 from last year's goal will be a challenge.
"We really have to get after our recruiting challenge," Wormuth told reporters. "This is, frankly, a challenge not just for the United States Army but for all services."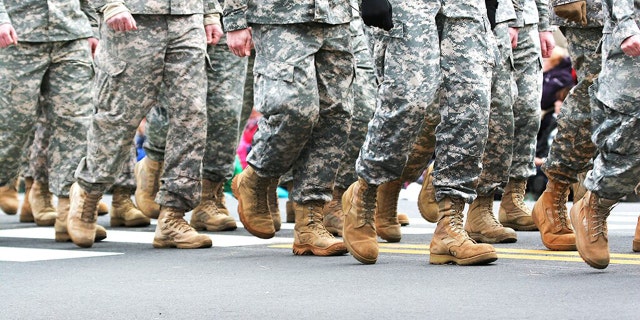 The Army was the only branch of military to not meet its recruiting goal in 2022, though it was not the only branch to struggle. In fact, the Marine Corps, Air Force and Navy all suffered recruiting struggles that forced them to dig into their pool of delayed entry program recruits, which put them behind on their ability to meet 2023 recruiting objectives.
ARMY MISSES RECRUITING GOALS WHILE OTHER BRANCHES FALL BEHIND FOR NEXT YEAR
The shortfall caused speculation that the military may have to restructure itself and adjust to the reality that its current recruiting goals are not attainable. Leaders will also have to lean more heavily on National Guard and Reserve troops if recruiting numbers fail to rebound.
Last month, the Army announced plans to expand a pre-basic training course that allows candidates to enlist who do not meet the weight and aptitude requirements to fight the recruiting crisis.
A pilot program was opened at Fort Jackson, South Carolina, in August for recruits with 6% more body fat than the Army standards or had scored between 21 and 30 on the Armed Services Vocational Aptitude Battery test.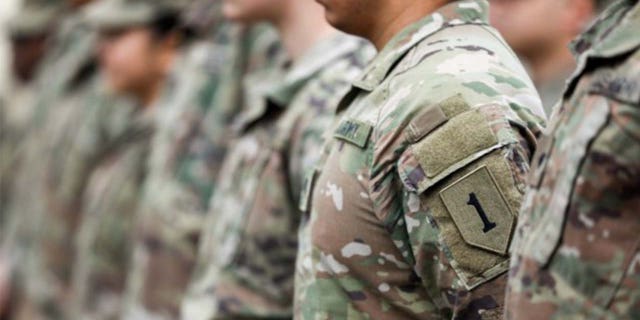 The announcement last month was to launch four additional companies – two at Fort Jackson and another two at Fort Benning, Georgia. In essence, the programs should allow room for 2,000 additional recruits at Fort Jackson and 6,400 recruits per year at Fort Benning.
SERVICE MEMBERS SOUND ALARM AGAINST 'EXTREMELY WOKE' MILITARY
Stars and Stripes reported that officials in all branches say it is difficult to attract new members these days because of childhood obesity and the lack of understanding when it comes to military life and its benefits.
To address those concerns, the Army will start offering new incentives like referral signups, a recruiting ribbon, financial bonuses and the ability for new recruits to choose where they are stationed after completing basic training.
One thing the Army will not do, however, is lower its admission standards for the purpose of attracting more recruits.
"It took us more than a year to get into the situation that we're in, in terms of the recruiting landscape, and I think it's going to take more than a year to turn it around," Wormuth said. "We are in the process of reintroducing the Army to the American public."
CLICK HERE TO GET THE FOX NEWS APP
She admitted the goal of recruiting 65,000 enlistees in 2023 is "very ambitious," but she won't shy away.
"We are pulling out all of the stops," Wormuth said.
Michael Lee of Fox News contributed to this report.
If you have any problem regarding content please feel free to contact here at: itipspedia@gmail.com