Atlanta homeless man indicted in deadly stabbing of grandma in Buckhead enclave pushing to secede over crime
A homeless man was recently indicted for the deadly December stabbing of a grandmother in Buckhead, an Atlanta suburb gunning to secede from the Democrat-run city over soaring violent crime. 
Antonio Brown, 23, was indicted by a Fulton County grand jury last week on 12 counts, including murder and armed robbery, in connection to the death of 77-year-old Eleanor Bowles, FOX 5 Atlanta reported. 
Bowles was found dead with "multiple lacerations" Dec. 10 in the detached garage next to her home on Paces West Terrace. Police believe the woman caught Brown sometime between 11:30 a.m. and 12:30 p.m. while he was attempting to steal her 2021 Lexus RX 350, the Atlanta Constitution Journal reported. 
Bowles' son, Michael, was the one to find his mother upon returning home for the holidays. 
BUCKHEAD SECESSION: LEADER IN RITZY ATLANTA SUBURB SAYS RESIDENTS NOT GETTING WHAT THEY 'NEED AND DESERVE'
"I was on my way to visit her for the holidays and got to her a few hours too late," he previously told FOX 5. "Finding her like that is something that will be with me forever. What happened to her was her worst nightmare. It's most people's worst nightmare."
Brown was arrested two days later. Police released surveillance images of the suspect near Bowles' SUV. 
Earlier in the day Bowles was killed, a police report indicated an already intoxicated Brown allegedly tried to buy a bottle of vodka from a Buckhead liquor store. When the employee refused, Brown allegedly grabbed the bottle anyway and left the store before allegedly walking less than a half-mile to Paces West Terrace, where Bowles was murdered, according to the Journal. 
Bowles was a grandmother of two who also leaves behind two sons and other family and friends. 
"The wheels of justice have begun to move for my mother," Michael Bowles said in a statement obtained by the Journal after his mother's death. "This has been a nightmare for our family. My mom should have been safe in her home. If she wasn't safe, no one is. I grew up in Atlanta, my wife was born here, and my brother and his family live here. We love this city, but we have all been disappointed at the horrific acts of crime that have plagued Atlanta for far too long."
GEORGIA AG DEFENDS DOMESTIC TERRORISM CHARGES FOR ATLANTA 'COP CITY' PROTESTERS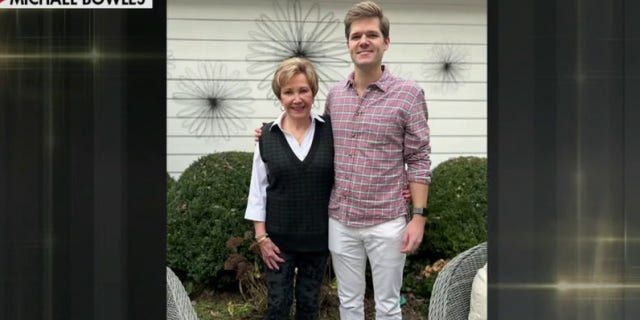 The new indictment comes as the Georgia Senate Committee has approved two bills that could allow the Buckhead neighborhood to secede from the city of Atlanta. The wealthy Atlanta enclave has been fighting to become independent of the state's capital as rampant crime has plagued the neighborhood. 
The Senate State and Local Government Operations Committee's Republican majority pushed Senate Bills 113 and 114 through on 4–3 votes Monday, sending them to the full Senate for more debate. 
The issue reportedly could be up for a floor vote as soon as Wednesday. 
Kelly Rodts, a Buckhead City supporter, told the committee last week that "Atlanta taxes us to the nines" but that city police have failed to stop both petty and violent crime.
"This violence has reached a tipping point, and that is why we are all here today," Rodts said. "Buckhead is a target. We're a target for criminals in the city, and Atlanta has not been able to protect us."
SON OF ATLANTA GRANDMA MURDERED IN HER HOME ISSUES STARK WARNING: 'NONE OF US ARE AS SAFE AS WE THINK'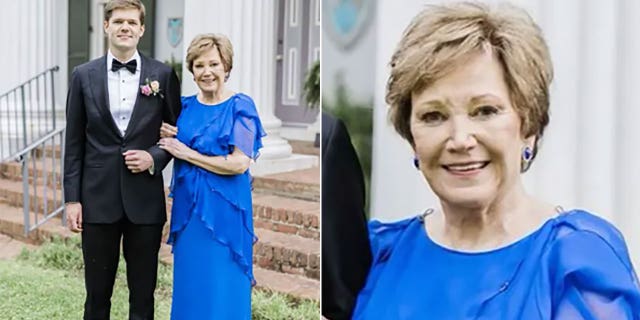 Related to the Bowles murder case, the Journal tracked Brown's criminal record in Fulton County back to at least March 2019, when he was arrested on a shoplifting charge. Court and jail records show he was arrested again in January 2020 for allegedly carrying a concealed weapon, giving a false name and not having prescription drugs in an original container. 
The newspaper found Brown was credited for serving 45 days in jail, ordered to complete 30 community service hours and was sentenced to 12 months on probation in February 2020. By August of that year, he was arrested again on charges of simple assault and aggravated assault. However, the aggravated assault charge was later dismissed, and he was again credited for time served for the lesser count. After serving more than a year behind bars, he was released on Sept. 2, 2021. Brown was charged with disorderly conduct on June 6, 2022. 
Bowles' murder was the 157th homicide in Atlanta last year. The city wrapped 2022 with 170 killings.
In June, Buckhead City Committee CEO Bill White had discussed with Fox News how crime turned Atlanta's streets into a "war zone" as the city dealt with "a mayor who voted to defund the police." 
CLICK HERE TO GET THE FOX NEWS APP
In a statement this week, city spokesperson Michael Smith said Atlanta Mayor Andre Dickens "is disappointed by the committee's vote to advance this short-sighted legislation," saying it would have "disastrous consequences" and the city is making progress on reducing crime and improving services.
The Associated Press contributed to this report. 
If you have any problem regarding content please feel free to contact here at: itipspedia@gmail.com