Ben & Jerry's suppliers use migrant child labor, despite company's 'progressive' values
Ben & Jerry's is among the companies whose supply chains utilize migrant child labor, often in violation of child labor laws, despite the company's self-proclaimed progressive values, and vowing to "honor and stand with" immigrants.
A New York Times expose, released earlier this week, interviewed more than 100 migrant children in more than 20 states, "who described jobs that were grinding them into exhaustion, and fears that they had become trapped in circumstances they never could have imagined." The report detailed children as young as 13, working 12-hour days, often overnight shifts before going to school during the day, in order to survive. 
The report said migrant children are employed in the supply chain for major companies like Walmart, Target, Whole Foods, Ford, General Motors and Ben & Jerry's, among others. 
DESANTIS SIGNS BILL REVOKING DISNEY'S SELF-GOVERNING POWER
Ben & Jerry's, a self-described progressive company, told Fox News Digital it is "opposed to child labor," and has worked to ensure fair compensation and safety of farm workers. 
"Ben & Jerry's is opposed to child labor of any kind whatsoever. The company has an established track record standing for justice and equity for all including five plus years with Milk with Dignity supporting migrant workers. The Milk with Dignity Standards Council ensures that farmworkers are fairly compensated for their labor, work in healthy conditions, and builds in additional safeguards for those who are 16 and 17," a spokesperson for the company said.
WOKE DISNEY: 10 FAMILIES WHO ARE SWEARING OFF DISNEY DUE TO ITS LEFT-LEANING POLITICS
Ben & Jerry's head of values-led sourcing Cheryl Pinto, "said that if migrant children needed to work full time, it was preferable for them to have jobs at a well-monitored workplace," according to the New York Times.
But national child labor laws prevent children younger than 16 from working more than three hours or after 7 p.m. on school nights, with the exception of farms. 
Ben & Jerry's has also been known for taking a stance on controversial political initiatives, often naming ice cream flavors in support of, or opposition to, controversial issues.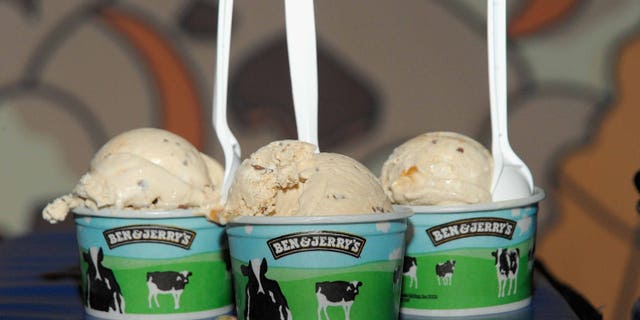 In 2018, the company released a new flavor "Pecan Resist," which was designed to send a message about resisting the Trump administration.
BEN & JERRY'S SLAMS TRUMP ADMINISTRATION WITH 'PECAN RESIST' ICE CREAM FLAVOR
"We honor & stand with women, immigrants, people of color, & the millions of activists and allies who are courageously resisting [President Trump's] attack on our values, humanity & environment," the company said at the time. 
Other politically charged flavors have included EmpowerMINT, released in 2016 to draw attention to claims of voter suppression, and I Dough, I Dough, a temporary name change to the chocolate chip cookie dough flavor, in support of the legalization of same-sex marriage.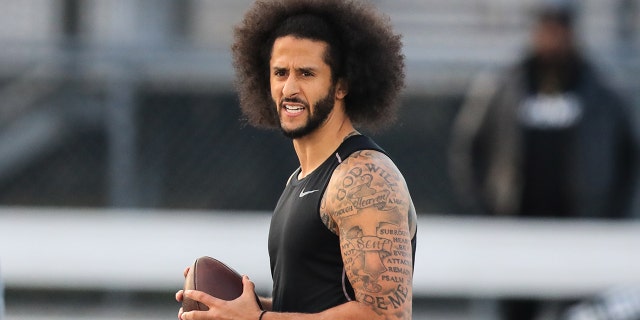 Ben & Jerry's non-dairy frozen dessert "Change the Whirled" honors former NFL quarterback Colin Kaepernick's "activism in pursuit of racial justice," and his portion of the proceeds are donated to the Know Your Rights Camp. 
The mission of Kaepernick's Know your Rights Camp is to "advance the liberation and well-being of Black and Brown communities through education, self-empowerment, mass-mobilization and the creation of new systems that elevate the next generation of change leaders."
CLICK HERE TO GET THE FOX NEWS APP
The Know Your Rights camp did not immediately respond to Fox News Digital's request for comment. 
If you have any problem regarding content please feel free to contact here at: itipspedia@gmail.com