Brendan Fraser recalls near-death experience filming 'The Mummy' scene: 'I was choked out'
Brendan Fraser remembered a terrifying ordeal while working on the set of the 1999 action-adventure flick, "The Mummy."
Fraser, 54, starred as American adventurer Rick O'Connell in the Stephen Sommers movie, which spawned multiple sequels and spinoffs. 
"Was this the one where you almost died?" Kelly Clarkson asked Fraser on her self-titled talk show.  
"Nearly … well, I was choked out accidentally," he said.
'THE WHALE' STAR BRENDAN FRASER REFLECTS ON EMOTIONAL HOLLYWOOD COMEBACK: 'I JUST BROKE OUT CRYING'
Fraser, who is up for an Oscar for his role in "The Whale," then reenacted a scene in which a rope was tied around his neck after he was captured by locals. 
"I was standing on my toes like this, with the rope, and you only got so far to go," he explained. 
"And Steve ran over, and he said, 'Hey, it doesn't really look like you're choking — can you sell it?' And I was like, 'All right, fine.' So I thought, 'One more take, man.'
BRENDAN FRASER REACTS TO OSCAR NOMINATION FOR 'THE WHALE': 'CHANGED MY LIFE'
"And the camera swooped around, and I went up on the toes, and the guy holding the rope above me, he pulled it up a little higher, and I was stuck on my toes — I had nowhere to go but down."
Fraser remembered being pulled in multiple directions, "and then the next thing I knew, my elbow was in my ear, the world was sideways. There was gravel in my teeth and everyone was really quiet.
"And there was a stunt guy, the coordinator was there, and he was going, 'Brendan, Brendan wake up.'" Fraser recalled coming back to consciousness.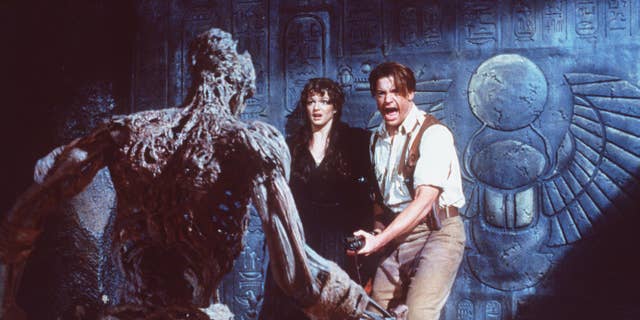 "'Congratulations, you're in the club — the same thing happened to Mel Gibson on 'Braveheart.'"
Fraser joked that he responded, "Thanks, I think?! I wanna go home!"
Fraser appeared in "The Mummy" in 1999. He reprised his role with "The Mummy Returns" in 2001 with Dwayne "The Rock" Johnson and "The Mummy: Tomb of the Dragon Emperor" in 2008.
Fraser has largely stayed out of the spotlight after addressing physical ailments due to performing many of his own stunts on screen. He's also been outspoken about his struggle with depression after an alleged sexual assault incident in 2003.
CLICK HERE TO SIGN UP FOR THE ENTERTAINMENT NEWSLETTER
"I look at myself then, and I just see a walking steak," Fraser told GQ in 2018 of his leading role in "George of the Jungle" in which he mostly starred in front of the camera wearing nothing but a loin cloth. 
The 1997 film grossed $175 million worldwide.
"By the time I did the third 'Mummy' picture in China, I was put together with tape and ice — just, like, really nerdy and fetishy about ice packs," he said. "Screw-cap ice packs and downhill-mountain-biking pads, 'cause they're small and light and they can fit under your clothes. I was building an exoskeleton for myself daily."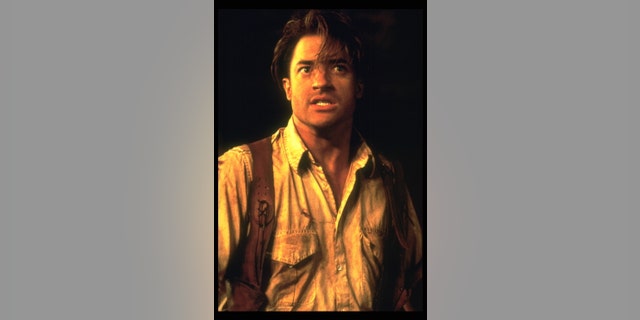 Fraser was in and out of the hospital for seven years due to various surgeries, including a partial knee replacement, spinal work, back surgeries and vocal cord repairs.
"I needed a laminectomy (spine surgery) and the lumbar didn't take, so they had to do it again a year later," he said.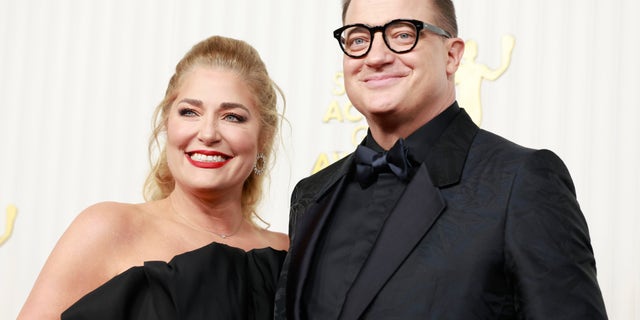 CLICK HERE TO GET THE FOX NEWS APP
Fraser recently told Variety he'd be interested in revisiting the Rick O'Connell character for "The Mummy" franchise if someone "came up with the right concept."
"It is hard to make that movie," Fraser noted. "The ingredient that we had going for our 'Mummy,' which I didn't see in the new one, was fun. That was what was lacking in that incarnation. It was too much of a straight-ahead horror movie. 'The Mummy' should be a thrill ride, but not terrifying and scary."
If you have any problem regarding content please feel free to contact here at: itipspedia@gmail.com