Chicago Mayor Lightfoot reacts to election loss, says she was treated unfairly because of her race, gender
Ousted Chicago Mayor Lori Lightfoot explained away her Tuesday election loss as a result of her being a "Black woman in America."
Lightfoot faced eight challengers and finished Tuesday night's election in third place, failing to get enough support to continue into a runoff election. Reporters pressed her on whether she believed she was treated unfairly during the campaign process.
"I'm a Black woman in America. Of course," she responded, according to reports.
"Regardless of tonight's outcome, we fought the right fights and we put this city on a better path," Lightfoot said Tuesday night, adding that serving as Chicago's mayor was "the honor of a lifetime."
CHICAGO OUSTS EMBATTLED MAYOR LORI LIGHTFOOT, AS RACE HEADS TO RUNOFF WITHOUT HER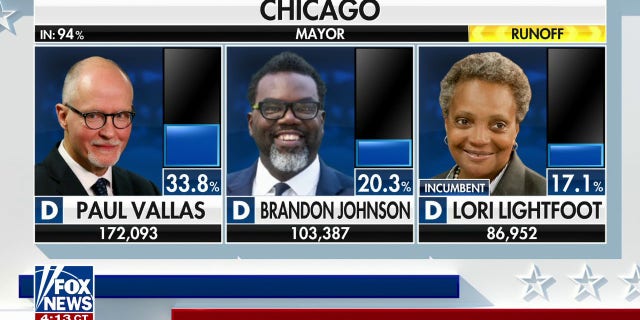 Lightfoot's election night comments echoed statements she made to the New Yorker this weekend.
"I am a Black woman," she told the magazine. "Let's not forget: certain folks, frankly, don't support us in leadership roles."
Lightfoot's critics argue her defeat came thanks to skyrocketing crime, homelessness and her poor relationship with law enforcement.
LORI LIGHTFOOT ACCUSED OF IGNORING 'SOCIAL CONTRACT' WITH POLICE BY LOWBALLING COVID DISABILITY BENEFITS
In 2021, homicides in Chicago rose to their highest numbers in 25 years, outpacing other crime-ridden cities like New York City and Los Angeles.
With Lightfoot out of the race, Chicago Public Schools CEO and city budget director Paul Vallas will face off against Cook County Board of Commissioners member Brandon Johnson in the April 4 runoff. Neither candidate reached the 50% necessary to win the election outright on Tuesday, though Vallas came closest with 33%.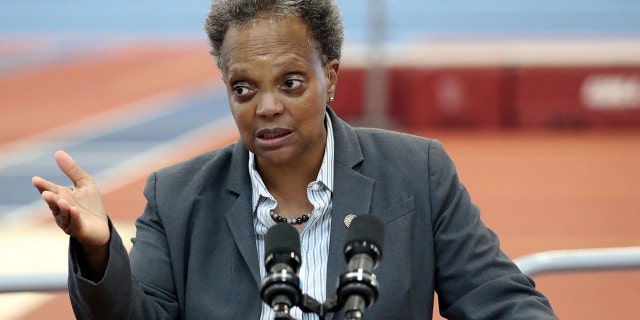 Lightfoot's critics stormed onto Twitter to celebrate her loss Tuesday evening.
"There is hope for my home city yet," wrote Jonathan Turley, a criminal defense attorney and Fox News contributor. "Lori Lightfoot is out. The greatest potential improvement for the city since 1900 when the direction of the Chicago river was reversed."
CLICK HERE TO GET THE FOX NEWS APP
Contributing editor at The Spectator Stephen L. Miller wrote, "Perhaps Lori Lightfoot would have won if thousands of her voters had not been shot."
Fox News' Landon Mion contributed to this report.
If you have any problem regarding content please feel free to contact here at: itipspedia@gmail.com