Defense officials claim there's no evidence Ukraine is mishandling US weapons, aid
Department of Defense officials insist there is no evidence of diversion or misuse of the billions of dollars in American weapons and security assistance that has been sent to Ukraine during its war with Russia.
The House Armed Services Committee held a hearing Tuesday questioning defense officials on Ukraine's usage of weapons and the potential that billions in aid from the United States to the war-torn country could be, or has been, misused or untracked.
Rep. Mike Johnson, R-La., asked defense officials about the importance of tracking the weapons and equipment being sent to Ukraine, asking whether they believe U.S. inspectors should be on the ground to keep track of the shipments to the country.
Responding to Johnson, Colin Kahl, who serves as undersecretary of defense for policy, said: "First of all, we're not just taking the Ukrainians words for it. They provide us information on their inventories, their transfer logs. We have provided them handheld scanners. That data gets transmitted directly back to us so we can keep custody. 
WHITE HOUSE SAYS 'NO INDICATION' OF MISUSED UKRAINE FUNDS AFTER MARJORIE TAYLOR GREENE CALLS FOR AUDIT
"We have shared NATO standard inventory and logistic software … and, of course, we do have a presence at the embassy. We have an office of defense cooperation, and they have done six different site visits out from Kyiv. These are day trips. It's a dangerous place, and we don't have outposts across the country. And they have seen no signs of diversion or that the Ukrainians are not following procedure."
Rep. Mikie Sherrill, D-N.J., asked the officials about the confidence from the Defense Department that weapons being sent to Ukraine are being used for their intended purposes and not sold on secondary markets.
BIDEN ADMIN SCRAMBLES TO TRACK $20B IN UKRAINE AID AS HOUSE REPUBLICANS WARN OF AUDITS
"What we're not seeing is any evidence of significant diversion," Kahl told Sherrill. "I think our assessment is if some of these systems have been diverted, it's by Russians who have captured things on the battlefield, which always happens. But there's no evidence that the Ukrainians are diverting it to the black market. … That's not surprising, given the intensity of the fight and the fact that they are clearly using what we are providing them and what our allies and partners are providing them to maximum effect.
"This is an active war zone. There are always going to be things that you don't know are happening or you don't see. But we are not seeing any evidence of systemic diversion of the equipment that the United States has provided."
Georgia GOP Rep. Andrew Clyde, who does not serve on the committee but was invited for questioning of the DOD officials by Chair Mike Rogers, asked DOD Inspector General Robert Storch whether he has found any "instances of sensitive weapons, like stinger missiles, being lost or diverted to those not authorized to have them."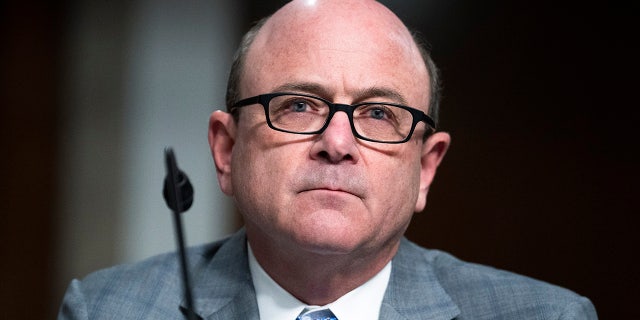 Noting that he isn't at liberty to discuss certain investigations into the matter, Storch said the Defense Department has "not substantiated any such instances" related to Clyde's question.
Pressed on the matter and asked by Clyde whether he could "confidently say" that, to his knowledge, every sensitive weapon is under control of those who should have them, Storch did not give a clear answer and instead said the department is "laser-focused on this issue and engaged in robust oversight to make sure that's the case."
"We're doing audits and evaluations that look at the weapons from the time they begin at the port, while they're transferred throughout as they get to the transhipment points, as they go into the country," Storch added.
Last week, National Security Council strategic communications coordinator John Kirby told reporters in a White House briefing there is "no indication" that any of the billions of dollars in defense aid the U.S. has sent to Ukraine has been misplaced or stolen as GOP lawmakers push for an audit.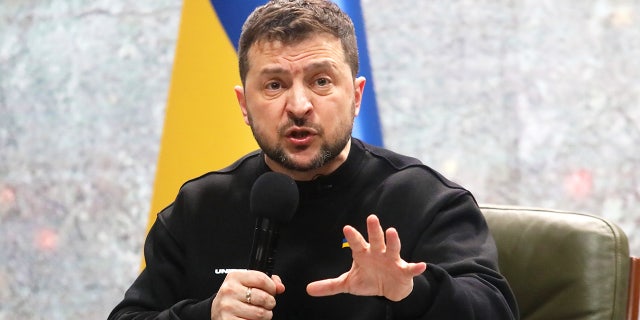 On a call with reporters, Kirby said the White House takes accountability for the funds Congress has appropriated for Ukraine "seriously" and that the American people deserve to know their tax dollars are being spent wisely.  
"We have seen no indication to date that any of the resources or weapons we've provided to Ukraine have been misused, misplaced, stolen, sold on the black market or captured by the Russians," Kirby said at the time.
CLICK HERE TO GET THE FOX NEWS APP
A Fox News poll released last week found that half of American voters support sending aid to Ukraine for as long as it takes to win.
The Biden administration on Friday announced several new actions in support of Ukraine's defense against Russia, including $2 billion in a new defense package, crushing economic sanctions on Russia's mining, tech and electronics sectors and financial institutions that support the nation's military supply chains and new limitations on exports to Russia and higher tariffs on imported Russian goods.
Fox News' Chris Pandolfo contributed to this article.
If you have any problem regarding content please feel free to contact here at: itipspedia@gmail.com