Drag queen forces child to leave class for denying 73 genders, school teaches anal sex to 11-year-olds: Report
The Isle of Man government has suspended sex education at schools after a drag queen allegedly forced a student to leave class for refuting the concept of 73 genders, according to a new report from The Telegraph.  
A petition from parents of students attending Queen Elizabeth II High School previously called for an "immediate investigation" into the curriculum. The petition was addressed to the school's head teacher Charlotte Clarke and signed by more than 500 people.
"We consider the attendance of a 'drag queen' in class and alienating students clearly confused about the information discussed during this session wholly inappropriate," the petition reads in part.
Speaking with Energy FM, Marown Parish Commissioners Vice-Chairman Eliza claimed that children as young as 11 were taught by a drag queen and told there are 73 genders. One student responded that there were only two genders, which prompted the drag queen to say, "you've upset me," and ask the student to leave the class.
MARYLAND SCHOOL DISTRICT UNVEILS LGBTQ BOOK LIST THAT TEACHES WORDS 'INTERSEX,' 'DRAG QUEEN' TO PRE-K STUDENTS
The representative also alleged that one group of students were taught how to perform anal and oral sex. Another group was shown how skin grafts are taken from a patient's arm to create an artificial penis for a transgender man.
Cox said some students are too "traumatized" to talk with their parents about what transpired.
The Minister for Education on The Isle of Man, Julie Edge, has said the Department of Education, Sports and Culture has made the "decision to pause all relationships and sex education (RSE) delivery across primary and secondary schools, and will be unable to comment further until the facts have been established."
Clarke also weighed in on the controversy and said she had viewed the video from Energy FM circulating on social media related to the outcry from parents.
"Having viewed a video, which is currently circulating on social media relating to the school's RSE curriculum and its delivery, we are concerned that there could be a number of inaccuracies with the information being shared," she said. 
"Given the concerns being raised, and in order to be open and transparent, we requested an independent review into the situation.  As such I am happy to take part in the external investigation which is being deployed by the Department of Education, Sport and Culture and would encourage our community to avoid speculation at this time."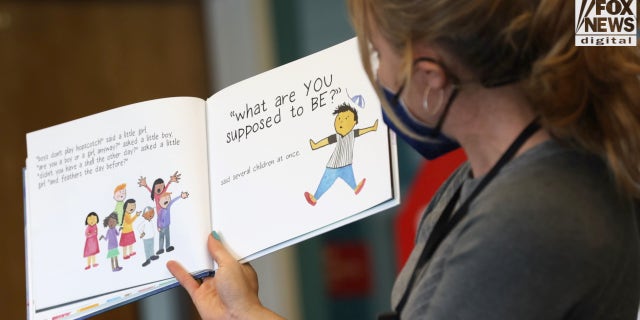 She also urged the community to "avoid speculation" at this time.
PROTESTERS CLASH AT DRAG QUEEN READING TIME OUTSIDE WORLD FAMOUS BRITISH ART GALLERY
A spokesperson for The Department of Education, Sport and Culture (Isle of Man Goverment) told Fox News Digital it is aware of the concerns about the curriculum and moved quickly to pause RSE lessons while the investigation is carried out, noting that "the safeguarding and wellbeing of the Island's children and young people" is their "main priority."
"Whilst recognizing the concerns, the Department cannot comment until the external investigation has been completed and the facts established," the spokesperson added. "The Department is also aware of a related video on social media and would like to clarify that a document, to which it refers, is from a third party organization, and forms no part of the curriculum taught in both primary and secondary schools in the Isle of Man."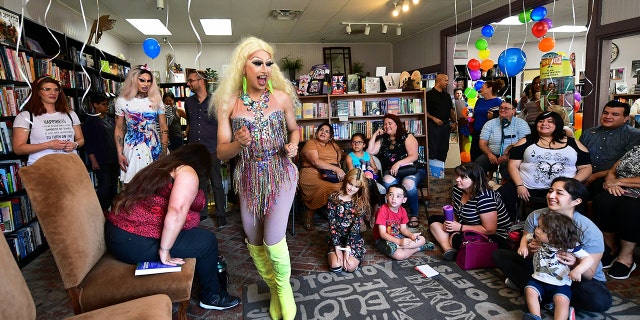 The island, a dependency of the British crown, reportedly introduced a new RSE curriculum in September. Cox said one teacher on the island had to teach a group of boys and girls ages 11-13 how to masturbate. Another teacher allegedly felt uncomfortable with the new curriculum and told students, "please don't listen to me" as they taught the class.
CLICK HERE TO GET THE FOX NEWS APP 
If you have any problem regarding content please feel free to contact here at: itipspedia@gmail.com