Dust off winter and spring into Fox Nation's exclusive crime content this March
Spring has almost sprung, and Fox Nation is celebrating by launching a succession of fresh new content for true crime junkies!
Fox Nation is spotlighting the criminal justice system with its new special acquisition, "JAIL," the second installment of season 34 of America's beloved reality show, "COPS," and even a scripted original crime movie!
This March, Fox Nation is also providing a fresh perspective on "wokeness" in Hollywood through its new series' "Death of Hollywood," and "Jussie Smollett: Anatomy of a Hoax."
JAIL
Interested in an inside look into America's correctional facilities? "JAIL" gives viewers a front-row seat as arrested suspects face entry into the criminal justice system. 
From their initial arrival and interactions with corrections officers – through booking, fingerprinting, and processing – Fox Nation subscribers can catch a rare glimpse into the reality of America's criminal justice industry through the breathtaking new acquisition, available for streaming this Friday, March 3.
SUPREME COURT SET TO HEAR DISPUTE BETWEEN NEW YORK, NEW JERSEY REGARDING COMMISSION TO COMBAT MOB'S INFLUENCE
COPS
This March, America's favorite action-packed police series is back. One of the longest-running reality television shows "COPS" is set to release its second installment of season 34 exclusively on Fox Nation. 
As the political climate regarding law enforcement continues to heat up, Fox Nation continues to provide viewers with a candid perspective of the life-threatening dangers that America's law enforcement officers face every day. 
WIFE OF OFFICER MURDERED IN ST. LOUIS BLM RIOTS SAYS DA KIM GARDNER TO BLAME: 'CRIMINALS GET MORE RIGHTS'
New episodes of the jaw-dropping reality show are set to debut on Friday, March 3, and will feature an exclusive look into the nation's police officers.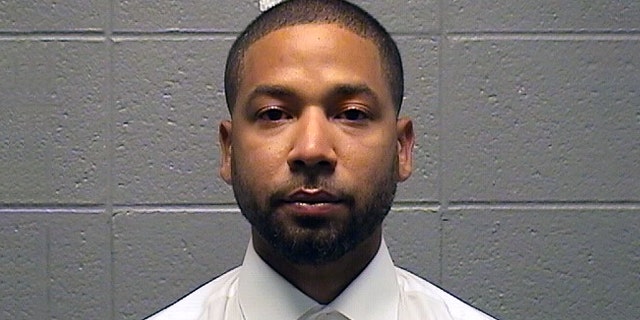 Jussie Smollett: Anatomy of a Hoax
A hate crime ignites national outrage – before it's revealed to be an elaborate hoax. Fox Nation will release an exclusive five-part docuseries entitled "Jussie Smollett: Anatomy of a Hoax" on March 13.
In January of 2019, actor and singer Jussie Smollett staged a fake hate crime against himself in Chicago. He later made false police reports regarding the incident.
Now, 'Anatomy of a Hoax' will feature first-time-ever exclusive interviews with brothers Abimbola and Olabinjo Osundairo who were part of the elaborate plot to perpetrate the staged hate crime, but have never before spoken to the media about their role in the hoax.
FROM HUNTER BIDEN TO THE WUHAN LAB-LEAK THEORY, EIGHT TIMES THE MEDIA ADMITTED IT GOT A MAJOR NARRATIVE WRONG
After streaming "Jussie Smollett: Anatomy of a Hoax," a series that unravels a twisty, true-crime story of celebrity justice, big-city politics and the competing agendas at the heart of the current culture wars, viewers can further explore the case by streaming "AFTER THE HOAX," where Fox Nation's Nancy Grace breaks down the endless twists and turns of the controversial case.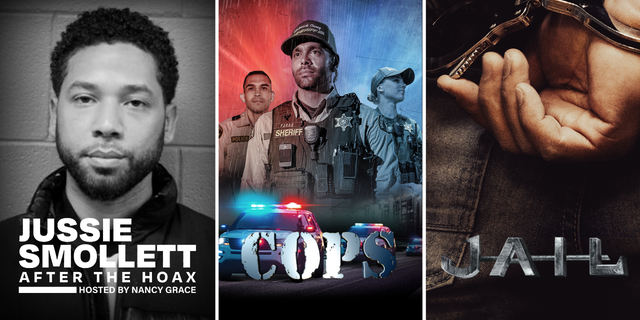 Murder for Sale
In Fox Nation's newest original movie, "Murder for Sale," real estate agent Violet Becker is blissfully working alongside her two best friends when one of them mysteriously dies at an open house. 
Violet is immediately suspicious about the circumstances and looks to investigate when she discovers her so-called best friend, Laney, had many secrets. 
To uncover the truth behind Laney's shocking death, viewers can subscribe to Fox Nation and stream the exclusive original movie on March 16.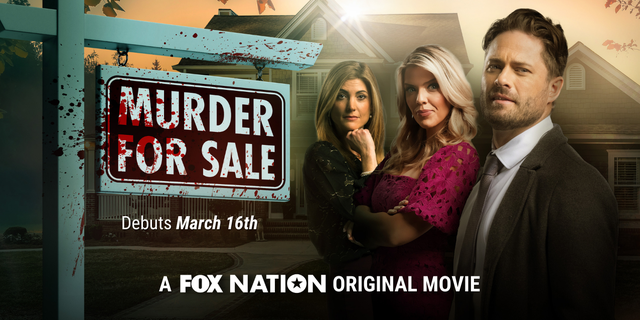 Death of Hollywood
Hollywood was founded by showmen fanatically devoted to giving the audience what it wanted. Today, however, it often seems Hollywood's message is, "Let us entertain you – but first, a brief lecture on what's wrong with you…" And it's not just the message of the films & shows, but who makes them. 
In hopes to combat this growing issue, film studios and television networks proudly announce requirements that writers be members of "marginalized" minority groups and push for stories about pressing social problems. 
'FRIENDS' STAR COURTENEY COX DIDN'T THINK HOLLYWOOD SUCCESS WAS 'POSSIBILITY' GROWING UP IN ALABAMA
Host Jimmy Failla investigates the toxic atmosphere of cancel-culture victimhood along with accusations of blacklists for espousing the wrong opinions on social issues plaguing the aspirations of many who work in the business.
Has corporate wokeness in Hollywood gone criminally far in their pursuit for entertainment? Fox Nation's exclusive four-part series, releasing March 6, will uncover the truth.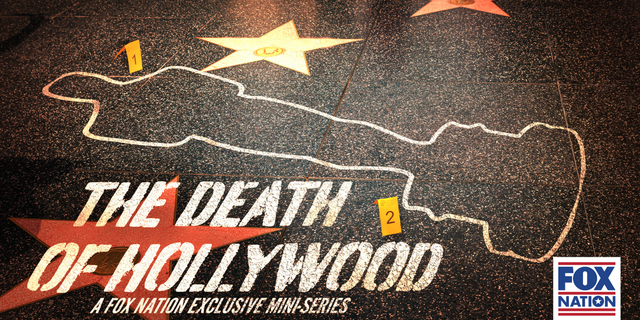 Fox Nation programs are viewable on-demand and from your mobile device app, but only for Fox Nation subscribers. Go to Fox Nation to start a free trial and watch the extensive library from your favorite Fox Nation personalities. 
If you have any problem regarding content please feel free to contact here at: itipspedia@gmail.com