How Old Were the Original Avengers vs How Old Are the Young Avengers Now?
Warning: This article alludes to The Marvels spoilers.
It's every Marvel fan's go-to joke when it comes to blasting how much the MCU is dragging out the Young Avengers' debut — they'd better assemble them soon otherwise they'll just be the regular Avengers! Despite Marvel Studios seeding the coming of the next generation of Earth's Mightiest Heroes since at least 2019's Avengers: Endgame, we're still yet to see them officially join forces.
Thankfully The Marvels definitely gave things an encouraging nod in the right direction, but an actual Young Avengers project remains a few years away at least, thanks to the MCU's stacked upcoming release schedule. But is Marvel already pushing the definition of the Young Avengers to its limit? To find out, let's match up how old the original Avengers actors were when they first joined the MCU and how old the Young Avengers actor are now, at the time of writing.
The Avengers
Robert Downey Jr. — 43 years old
The fact that getting cast as Iron Man instigated a career renaissance for Robert Downey Jr., who had first broken into prominence in the 1990s, is a matter of cinema history, so we're all aware that our Tony Stark was no spring chicken in 2008's Iron Man. Specifically, he was 43 years old.
Chris Evans — 29 years old
Chris Evans had been famous for years prior to becoming Steve Rogers, in part thanks to playing Human Torch in the mid-00s Fantastic Four films, so it might surprise some to know he was still just about in his 20s when he made his first appearance as the Sentinel of Liberty in Captain America: The First Avenger.
Chris Hemsworth — 27 years old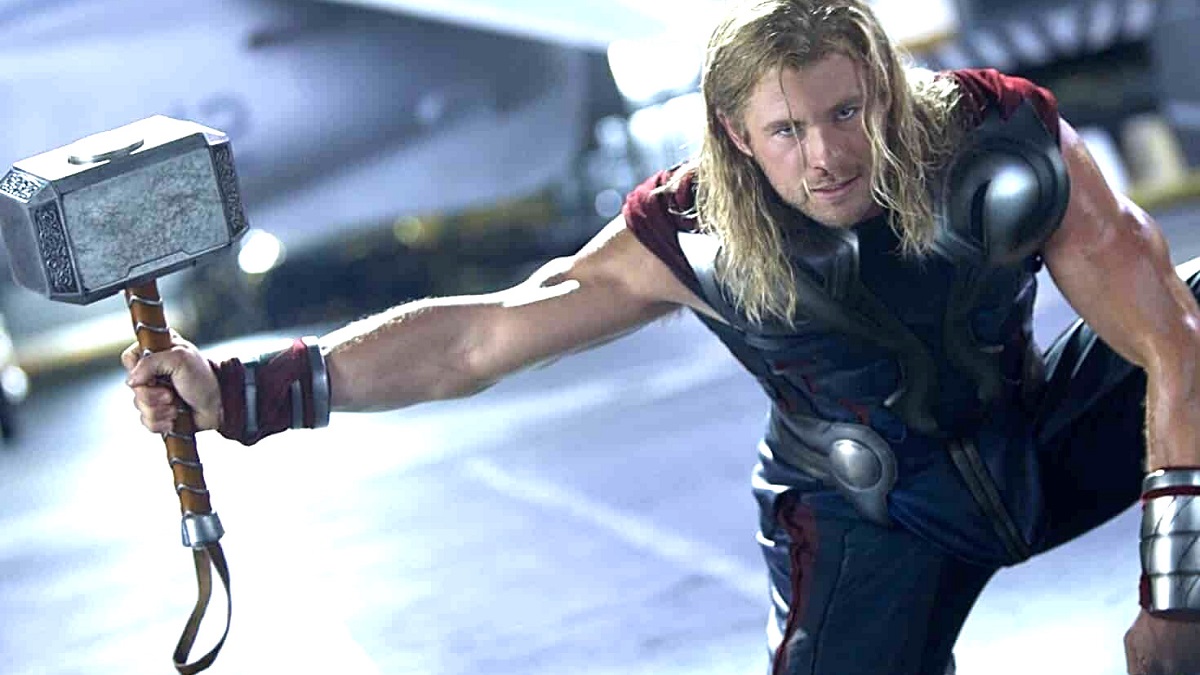 And yet his fellow Hollywood Chris, Chris Hemsworth, was even younger when he got his big break as the God of Thunder in 2011's Thor. Found after an exhaustive casting search, that also saw his actual brother Liam Hemsworth and on-screen brother Tom Hiddleston audition, Hemsworth was 27 at the time.
Jeremy Renner — 39 years old
Jeremy Renner will forever be best known as Clint Barton aka Hawkeye, but he's another of the OG Avengers to be a more established actor prior to his MCU fame. Although it's often forgotten, Renner's first Marvel appearance comes in Thor, not The Avengers, which came out when he was 39.
Mark Ruffalo — 44 years old
After Edward Norton and Marvel Studios proved not to be a good fit, Mark Ruffalo was hired to replace him as Bruce Banner for The Avengers, and he's been part of the MCU family ever since. A couple of years older than Norton — who was 39 in The Incredible Hulk — Ruffalo was 44 in the 2012 blockbuster.
Scarlett Johansson — 25 years old
Yes, Scarlett Johansson was the youngest of the original Avengers, as she was just 25 in 2010's Iron Man 2, her first appearance as Natasha Romanoff. The Black Widow icon was even younger when she first landed the part as Johansson has previously claimed that she was "23 or 24" at that point.
The Young Avengers
Iman Vellani — 21 years old
Iman Vellani may play a 16-year-old in the MCU, but the Kamala Khan star in real life is currently 21 years old. Famed for being a lifelong Marvel fan — Iron Man was released when she was just five years old — Ms. Marvel was her very first acting credit. The Marvels confirmed Kamala will be the Young Avengers' leader.
Hailee Steinfeld — 26 years old
Given that Hailee Steinfeld has been a famous face since 2010's True Grit, her presence on the team is often used as Exhibit A for the Young Avengers not living up to their name. And, yes, at 26, she is currently a year older than ScarJo was in Iron Man 2. Her Marvels cameo, though, confirms Kate Bishop herself is 23.
Kathryn Newton — 26 years old
To be fair to Steinfeld, however, she's not the only prospective Young Avengers member to be older than Johannson was. Ant-Man and the Wasp: Quantumania recast Cassie Lang — who gets a shoutout in The Marvels — with Kathryn Newton, who is currently 26. For comparison, Emma Fuhrmann, who played Cassie in Endgame, is 22.
Xochitl Gomez — 17 years old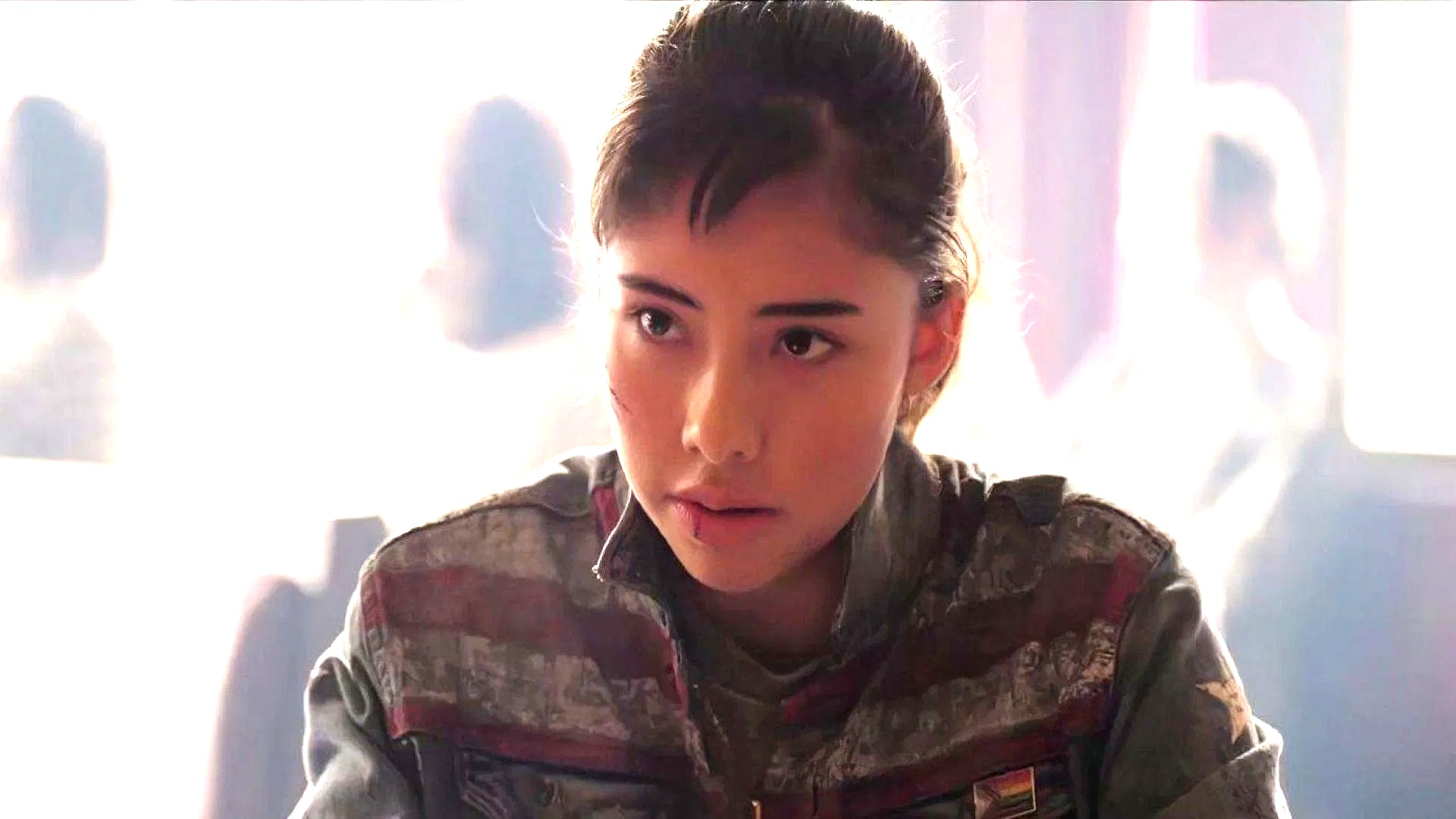 Congratulations to Xochitl Gomez for being the only Young Avenger to actually be a teenager. Making her MCU debut in Doctor Strange in the Multiverse of Madness, Gomez is only 17 years old at the time of writing — she was born less than two years before Iron Man released. If that makes you feel old, good, she's supposed to be a Young Avenger!
Joe Locke — 20 years old
OK, now we're getting into speculation territory. It has yet to be officially, officially confirmed, but everyone and their familiar is confident that Heartstopper star Joe Locke's top-secret role in Agatha: Darkhold Diaries is Wiccan, the reincarnated Tommy Maximoff from WandaVision. He's currently 20, so he would be another Young Avenger already out of their teens.
Elijah Richardson — 20 years old
Remember Eli Bradley in The Falcon and the Winter Soldier? You know, the grandson of Isaiah Bradley, the aging Super-Soldier? In the comics, Eli becomes Patriot, a member of the Young Avengers. Despite rumors indicating he might be shelved in the MCU, let's hope he doesn't. In any case, actor Elijah Richardson is the same age as Joe Locke and is 20 at the time of writing.
All in all, it's not like Marvel's cast anyone Downey or Ruffalo's age in the Young Avengers, but many of them are not far off Johansson or Hemsworth, and certainly won't be by the time a movie or a TV show or whatever the studio has planned comes to pass. Don't make us wait until after 2027's Avengers: Secret Wars, Marvel, or you'll only have yourself to blame when social media has a field day.
Denial of responsibility! yesspdf.com is an automatic aggregator around the global media. All the content are available free on Internet. We have just arranged it in one platform for educational purpose only. In each content, the hyperlink to the primary source is specified. All trademarks belong to their rightful owners, all materials to their authors. If you are the owner of the content and do not want us to publish your materials on our website, please contact us by email – at loginhelponline@gmail.com The content will be deleted within 24 hours.