Iran could produce 'one bomb's worth of fissile material' in about 12 days, Pentagon official tells Congress
A top Pentagon official told Congress on Tuesday that Iran could make enough fissile material for a nuclear bomb in just 12 days, a much shorter time frame than was possible for the regime five years ago. 
The revelation came as Rep. Jim Banks, R-Ind., pressed Under Secretary of Defense for Policy Colin Kahl on why the Biden administration spent months trying to reenter the Iran nuclear deal, or Joint Comprehensive Plan of Action (JCPOA). 
"Because Iran's nuclear progress since we left the JCPOA has been remarkable. Back in 2018, when the previous administration decided to leave the JCPOA, it would have taken Iran about 12 months to produce one bomb's worth of fissile material. Now it would take about 12 days," Kahl told the House Armed Services Committee. 
The original 2015 nuclear deal with Iran curtailed their nuclear program in exchange for relief from economic sanctions. 
Former President Trump pulled out of the deal in 2018, calling it "one of the worst and most one-sided transactions the United States has ever entered into." 
GERMANY EXPELS 2 IRANIAN DIPLOMATS WHO WERE CONVICTED OF TERRORIST ACTIVITIES
The International Atomic Energy Agency (IAEA) told United Nations member states on Tuesday that uranium particles have been detected at Iranian plants enriched up to 83.7% purity, which is very close to weapons grade, according to a copy of the confidential report viewed by Reuters.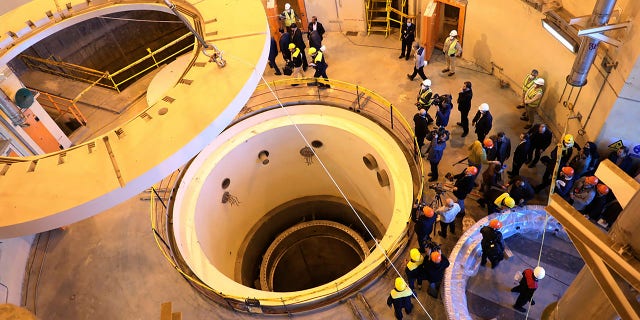 The Biden administration negotiated with Iran for months about potentially reentering the JCPOA, but those talks fell apart last year. 
"I think there is still the view that if you could resolve this issue diplomatically and put constraints back on their nuclear program, it is better than the other options," Kahl told Congress on Tuesday. 
"But right now, the JCPOA is on ice because there was an arrangement on the table last summer that the Iranians were not willing to take. And of course, Iran's behavior has changed since then, not the least of which their support for Russia and Ukraine."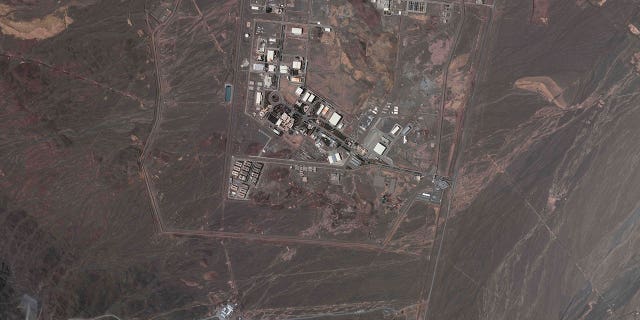 Tensions between Iran and Israel have spiked in recent weeks. Israeli Prime Minister Benjamin Netanyahu held multiple meetings with his intelligence and defense chiefs to discuss a potential attack against Iran's nuclear facilities, local news outlet Channel 12 reported.
CLICK HERE TO GET THE FOX NEWS APP
Rebekah Koffler, a former Defense Intelligence Agency officer, argued that reentering the JCPOA would do little to deter Iran from operationalizing its nuclear program. 
"At this point, when Iran is this close to achieving an interim milestone in its nuclear program, the capability to produce fissile material for a bomb 12 days or so, it would take a much more drastic step to halt Iran's progress," Koffler told Fox News Digital. 
"Such a step would involve another non-kinetic strike or possibly even a kinetic option."
If you have any problem regarding content please feel free to contact here at: itipspedia@gmail.com