Is Billboard Purposefully Sabotaging BTS? BTS' Billboard Hot 100 Controversy, Explained
Photo by Kevin Winter/Getty Images for MRC
A chart that effectively reflects a song's popularity is hard to achieve. What defines popularity? Is it radio play? Sales? Streams? Is it a bit of everything? Then, what if fans, set on taking their favorite artists to the top of the chart, decide to study charts mathematically, in order to successfully achieve that? Is that considered chart manipulation? Billboard, the entity responsible for the country's most important chart, Billboard Hot 100, seems to think so, but the issue is not that simple.
With the rise of K-Pop, Billboard has had to scramble to adapt to a type of fan mobilization that it had frankly never seen before within U.S. borders. For context, it's easy to imagine how radios might not jump at the opportunity to play songs sung mostly in the Korean language or even songs by artists that aren't signed to a U.S. label. It's hard for any international act to break America, but the issue has never been the fanbase they develop, but more so the barriers the music industry has built to keep any intruders at bay.
Fair enough. The U.S. wants to prioritize what is theirs. But at what point does that sort of gatekeeping cross the line from national pride to foreign prejudice? These types of questions have never been seriously contemplated until BTS shifted the scale so completely, they could no longer be ignored. BTS has now topped the Billboard Hot 100 chart with six different songs, seven if you include its member Jimin's solo effort "Like Crazy." Likewise, six of their albums went number one on Billboard 200. They achieved these numbers with little radio play in comparison to their Western counterparts, relying mostly on single and album sales.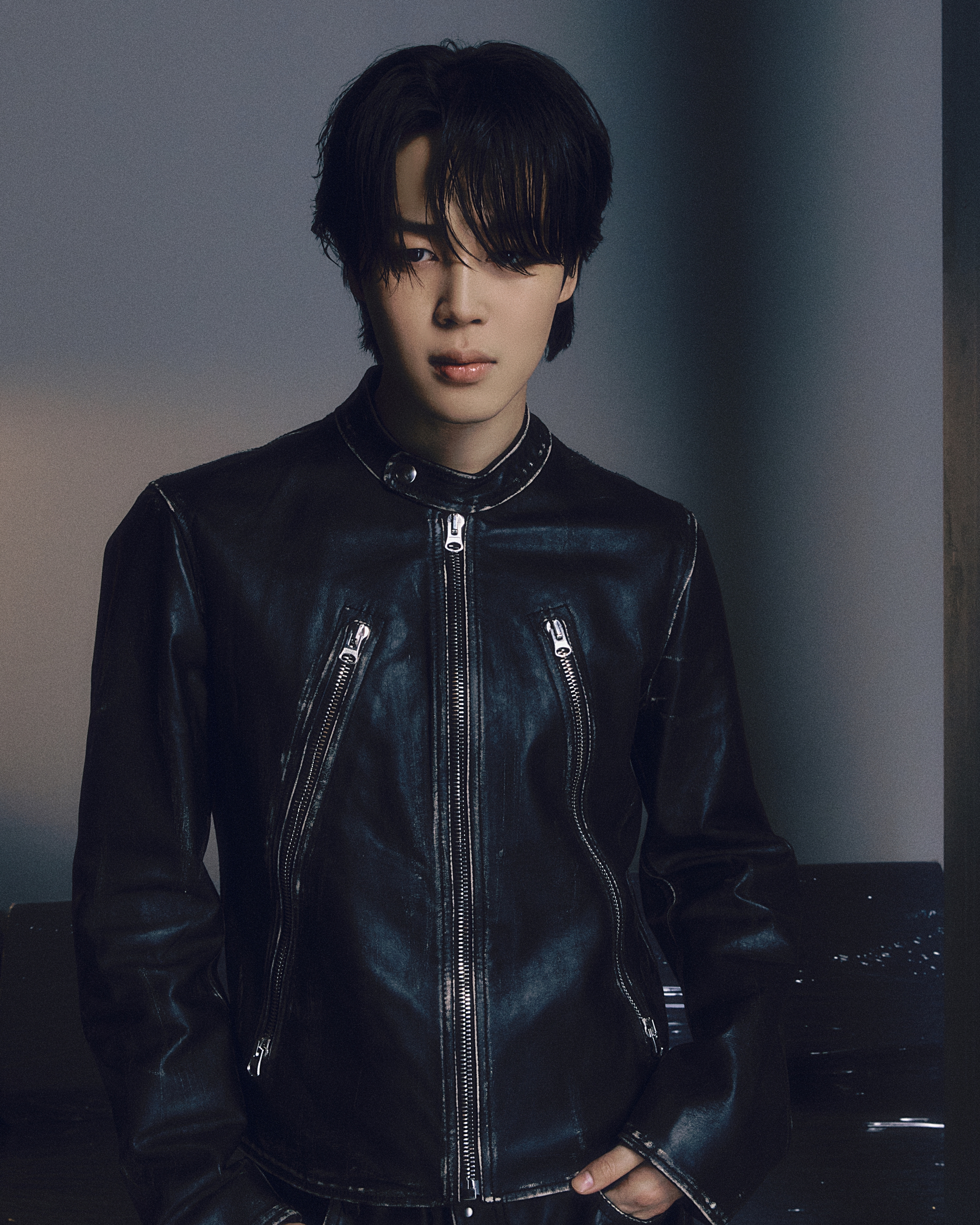 While Billboard seems to be convinced fans are finding loopholes in the charts' rules to take their favorite artists all the way to the top, as they all but implied in a cover story published in 2021, BTS' success story is nothing if not organic. In fact, we can theorize that the reason their fanbase will go above and beyond for them is thanks to their underdog factor, both for coming from a virtually bankrupt company back in 2013 and for how, even after becoming the world's biggest boy band, the West still treats them like outsiders. The argument for the K-Pop industry's very particular way of handling the parasocial relationship between fan and artist can also be made, but then one must ask why BTS is the only group to achieve their level of fame.
In response to Billboard broaching the topic during that same 2021 interview, BTS' leader RM was direct and clear. "If there is a conversation inside Billboard about what being No. 1 should represent, then it's up to them to change the rules and make streaming weigh more on the ranking. Slamming us or our fans for getting to No. 1 with physical sales and downloads, I don't know if that's right… It just feels like we're easy targets because we're a boy band, a K-pop act, and we have this high fan loyalty," he said.
Billboard listened. In January 2022, a few months after this story was published, the magazine changed the rules to its charts, making bulk album purchasing ineligible for chart points. According to International Business Times, "a single digital sale will be counted per customer per week for songs and albums. The new rule applies only to digital sales, and not physical album sales." Before this, Billboard had already ruled out bundles, whereby artists would sell albums as part of tour tickets or merchandise packages in order to increase sales, from counting towards its charts in 2020.
Still, with no radio play, with streaming also being heavily filtered, and a steeper hill to climb when it came to the only card they had left — sales — ARMY still continued to send BTS to the top of the charts. On April 3rd, 2023, Jimin's solo single "Like Crazy" made history as the first song by a Korean solo artist to reach the coveted number-one spot. One week later, it registered the biggest free-fall of any chart-topping song in Billboard Hot 100 history, moving down to the 45th spot on the chart.
Fans accused Billboard of changing the rules of the game in the middle of the tracking week, allegedly going from counting one digital sale per customer per week, to only counting one sale per customer forever. This would mean sales registered in the second week would not be counted towards the charts if the song had already been bought by the same customer right after it dropped. While there is no official source for this change, fans are basing their assessment on the supposition that almost 90% of their sales were filtered by Billboard. Platforms like Talk of the Charts and music industry trade publication HITS Daily Double projected "Like Crazy" would sell around 115,000 copies in its second week, but after the chart dropped on Monday 10 April, Forbes and Luminate reported that the song had only registered 14,800 sales.
Whether Billboard is targetting K-Pop acts, the fact is that, from the artists in the top 10 of the chart dated April 8, only Jimin didn't make it to the following week's podium. The reason for this is that the only way to achieve longevity within the Billboard Hot 100 chart, at this point, is through airplay. K-Pop fans have constantly found a way around this hurdle, but ever since Billboard ruled out bulk purchases, it's been virtually impossible for a song to remain in the top 10 for long. Before that, BTS' "Butter" was number one for ten weeks. That will likely never happen again unless the band suddenly receives backing from radios.
Now, one might argue that these changes reflect a given song's total audience more accurately, since, after purchasing a song once, thus being allowed to listen to it as many times as they'd like, the customer wouldn't have a real reason to purchase it again. That's fair. But when you really think about it, does airplay accurately reflect how many people actually want or choose to listen to a track?
Fans affected have argued that not only can radio air time be manipulated through unlawful strategies like payola, whereby labels will bribe radios to play their artists' songs, but also that radio essentially represents passive listening, rather than a conscious choice to consume a song. Furthermore, if radios continuously refuse to play songs not in the English language, then can fans really be blamed for finding another way to give their favorite artists success in the charts?
Like it or not, mind it or otherwise, chart success is a stepping stone for awards, recognition, musical legacy, and fanbase growth. The artists need it, fans do too, and together they work to achieve it. Is mass buying a song really much worse than force-feeding radio audiences the same song over and over, because you're being paid to? Which is more organic at the end of the day? A fanbase mobilizing and showing their strength in numbers, or executives buying their way into their songs' success?
Obviously, this doesn't apply to every popular song, but it's a call for Billboard to be consistent in its guidelines that are constantly changed under the guise of making their charts more accurate to reality. Yet, only foreign artists seem to be affected by this, since they will never be able to rely on the radio. Radio stations and music executives hold the money and, thus, the power. K-Pop, and BTS in particular, have challenged the paradigm by achieving success without needing either, solely advancing through the sheer focus and dedication of their fans. Fans also argue that sales seem to generally favor artists more than streams and radio play, which increase the label's profit, but do little in the way of getting artists paid for their music.
It's also interesting to note how these massive changes to Billboard rules took so long to be instated, and how they seem to align with the growth of BTS' success, almost as if one triggered the other. Another example of this is Billboard getting rid of its Top Social Artists chart after BTS held the top stop consecutively for five years.
While accusing Billboard of intentionally sabotaging BTS might be reactionary, there's definitely a deeper conversation to be had here about how terrified America seems to be of any cultural movement that might challenge its hegemony. The American media has always approached K-Pop as a calculated talent factory with second intentions, failing to realize that BTS, the only K-Pop act to come anywhere close to being accepted by its music industry peers as an equal, came from nothing, and built their success from the ground up, relying solely on their talent, hard work, and unwavering and genuine bond with fans. Their historical achievements have less to do with South Korea's supposed evil plan to take over America, and more so with the fact that BTS has managed to tap into the element that matters most, and which the American music scene has long ago forgotten about — the listener.
Denial of responsibility! yesspdf.com is an automatic aggregator around the global media. All the content are available free on Internet. We have just arranged it in one platform for educational purpose only. In each content, the hyperlink to the primary source is specified. All trademarks belong to their rightful owners, all materials to their authors. If you are the owner of the content and do not want us to publish your materials on our website, please contact us by email – at loginhelponline@gmail.com The content will be deleted within 24 hours.