Jeffries warns against 'xenophobic activity' from 'MAGA Republicans' as House China Select Committee kicks off
House Minority Leader Hakeem Jeffries, D-N.Y., warned Wednesday against "xenophobic activity" from "MAGA Republicans" Wednesday after the first China Select Committee hearing Tuesday. 
Jeffries was asked during his weekly press conference if he was "pleased with how Republicans are talking about and addressing China at this point?"
"It's my hope that the approach taken by the Select Committee on the Strategic competition between the United States and the Chinese Communist Party will be serious and sober and thoughtful in addressing the strategic challenges that our country confronts relative to our relationship with the Chinese Communist Party," Jeffries responded. "And if that happens, then the Select committee will be in a position to perhaps present some ideas in the public domain as to how we as policymakers, should be thinking about the strategic competition between our two countries."
CHAOS BREAKS OUT AFTER ANTI-WAR PROTESTERS BOOTED FROM HOUSE CHINA COMMITTEE 
"What we have to avoid the type of xenophobic activity that far too many elements within the extreme MAGA Republican majority seem to be interested in promoting," the House minority leader added. 
Asked if he held concern of "over aggression" possibly coming out of the committee and increasing tensions, Jeffries said the committee "needs to be serious and sober and balanced in how it approaches a complicated issue." He also said Rep. Raja Krishnamoorthi, D-Ill., has done "a very good job of articulating many of the concerns that the committee should tackle and tackle in a responsible way." 
On Tuesday, one of the witnesses at the select committee meeting, former deputy national security adviser Matt Pottinger testified that the Chinese government of waging "information warfare" on the United States, equating the CCP to the "the Harry Houdini of Marxist-Leninist regimes; the David Copperfield of Communism; the Chris Angel of autocracy." 
Another witness, former national security adviser H.R. McMaster, pointed the finger at leaders in academics, industry, finance and government who he claims have shown both "wishful thinking and self-delusion" about China's intentions.
While largely bipartisan, the first meeting did demonstrate some partisan divide in Congress's counter-Beijing strategy.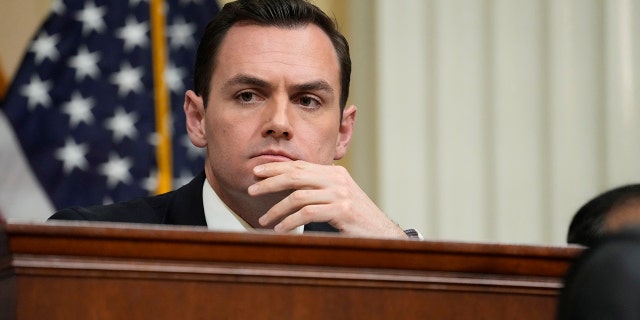 Chairman Mike Gallagher, R-Wis., described an "existential struggle" against China's "ideological, technological, economic and military threat." In contrast, Ranking Member Krishnamoorthi advocated for a more domestic approach to counter Beijing "through investments in technologies of the future, workforce improvement and by fixing weaknesses in our economy."
REPUBLICAN, DEMOCRATIC LAWMAKERS CONDEMN SUSPECTED CHINESE SPY BALLOON: 'WE MUST ACT TO COUNTER THIS THREAT'
Both Gallagher and Krishnamoorthi have rejected remarks from Rep. Lance Gooden, R-Texas, questioning whether Rep. Judy Chu, D-Calif., was loyal or competent enough to participate in the committee. During Tuesday's hearing, Rep. Ritchie Torres, D-N.Y., affirmed "calling into question the loyalty of Chinese Americans, as a member of Congress recently did, is as dangerous as it is deplorable." 
The Republican and Democrat also together had condemned the Chinese surveillance balloon's transcontinental flight last month as a "violation of American sovereignty."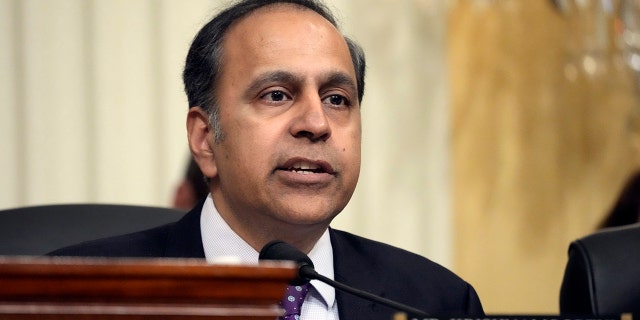 "We may call this a 'strategic competition,' but this is not a polite tennis match," Gallagher said during opening remarks Tuesday. "This is an existential struggle over what life will look like in the 21st century — and the most fundamental freedoms are at stake."
"Just because this Congress is divided, we cannot afford to waste the next two years lingering in legislative limbo or pandering for the press," Gallagher added. He also asserted that if the United States does not response appropriately to the Chinese threat the result will be "a world crowded with techno-totalitarian surveillance states where human rights are subordinate to the whims of the Party."
CLICK HERE TO GET THE FOX NEWS APP
China was the subject of intense congressional scrutiny during a total of seven hearings Tuesday alone. On Monday, House Foreign Affairs Committee announced plans to put forward a bill that would give President Biden the authority to ban Chinese social media app TikTok's use in the United States. 
If you have any problem regarding content please feel free to contact here at: itipspedia@gmail.com