Missouri Rep. Cori Bush, 'Squad' Democrat, marries campaign security guard: reports
Rep. Cori Bush, D-Mo. reportedly got married in a private ceremony in St. Louis last weekend, to a hired security guard who was paid to work on her campaign, according to reports.
NBC station KSDK in St. Louis reported that Bush and security guard Cortney Merritts filed for a marriage license on Feb. 11 at the St. Louis Recorder of Deeds. The station also reported that sources said the newlyweds were married in a private ceremony just days after filing for the license.
Bush is one of the most outspoken federal politicians when it comes to defunding the police, and as of two months ago topped more than $500,000 in private security detail expenses, according to filings.
CORI BUSH NEARS $500,000 IN CAMPAIGN CASH TO PRIVATE SECURITY DEPITE REPEATED CALLS TO DEFUND POLICE
Between Oct. 20 and Nov. 28, the Missouri lawmaker's campaign spent $38,528.63 on "security services," which primarily flowed to the St. Louis-based Peace Security. The firm employs several "security officers" with military or law enforcement experience, despite her opposition to them.
The new security payments came after Bush's campaign spent $490,000 on security during the 2022 election cycle, taking the total amount over the half-million-dollar mark.
Merritts, according to KSDK, is a U.S. Army veteran, and campaign records show the Bush campaign paid him $62,359 in 2022. Most of the money paid to Merritts was for security services, though $2,359 was filed as cash reimbursement.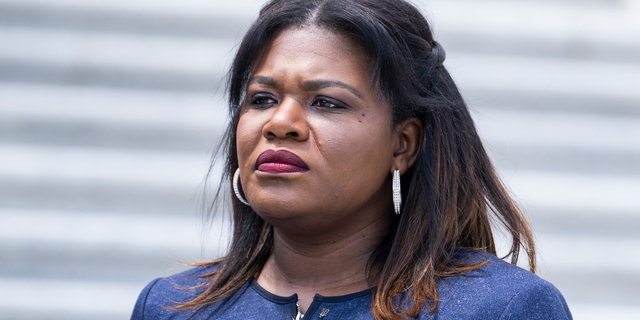 Filings also show Peace Security was paid $317,680, and the total amount spent on security was $571,856.
CORI BUSH NEARS $400,000 IN CAMPAIGN CASH TO PRIVATE SECURITY WHILE REFUSING TO REIN IN CALLS TO DEFUND POLICE
Representatives for Bush did not immediately respond to inquiries on the matter.
As Bush's campaign continued to dish copious amounts into the security detail, she remained one of the most vocal federal politicians pushing to defund police, which she has dug into several times. 
"I always tell [fellow Democrats], 'If you all had fixed this before I got here, I wouldn't have to say these things,'" the "Squad" member told Axios in February.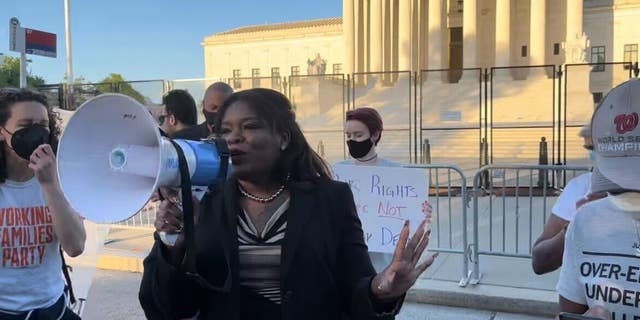 Fox News Digital first reported on Bush's security payments in July 2021, which prompted questions from CBS News about the cash and whether it was hypocritical to hire security while pushing to strip law enforcement of their budgets.
CORI BUSH DEFENDS CALLING TO DEFUND THE POLICE WHILE HAVING PRIVATE SECURITY: 'YOU WOULD RATHER I DIE?'
"They would rather I die?" Bush asked. "You would rather me die? Is that what you want to see? You want to see me die? You know, because that could be the alternative."
Like Bush, Democratic Rep. Ilhan Omar married someone who worked on her campaign.
Omar's campaign cash to consultants fell by about $2 million after she removed her husband's firm from her payroll, as discovered by Fox News Digital after a review of federal filings.
The Minnesota lawmaker paid millions to the E Street Group, a political consulting firm co-owned by Omar's husband, Tim Mynett, during the 2020 election cycle. Mynett's group pulled in half of his wife's total expenditures.
Omar's committee previously paid the E Street Group nearly $3 million for its work, including advertisements across multiple platforms, direct mail, video production and editing, fundraising consulting, and research, among other services.
CLICK HERE TO GET THE FOX NEWS APP
After facing scrutiny over the payments, Omar changed course and cut off cash flow to the E Street group before the 2022 cycle – they now pay less for the same services to various other firms.
Joe Schoffstall of Fox News contributed to this report.
If you have any problem regarding content please feel free to contact here at: itipspedia@gmail.com