Prince Harry apology 'demands' from King Charles, Prince William before coronation are 'delusional': experts
Prince Harry is said to be hoping for a sit-down with his family before King Charles' coronation in May, but some royal experts believe the Duke of Sussex will have to keep waiting.
Sources claimed to the U.K.'s Daily Mail that Charles and his heir Prince William "have no intention" of giving Harry "the apology he is demanding from them" before he makes any plans to travel to the U.K. An insider described the situation as a "toxic stalemate."
"I don't think Prince William or King Charles will make any special arrangements to have a private discussion with Prince Harry prior to the coronation because the word 'private' has become increasingly debatable in the Sussex space," Kinsey Schofield, host of the "To Di For Daily" podcast, told Fox News Digital.
"Over the weekend, reports surfaced that Harry intends to add a new chapter to [his memoir] 'Spare' for the paperback print edition," Schofield shared. "What would that content consist of? Perhaps a controversial closed-door conversation with his brother and father prior to one of the most historic events this generation has seen? I think the royal family is smarter than that and focused on the future of the monarchy."
'OVERWHELMED' MEGHAN MARKLE FEARS PALACE 'IS ONLY FIGHTING FOR PRINCE HARRY' AMID CORONATION PREPS: EXPERT
"Harry is under the delusion that he is the only one owed an apology," Schofield continued. "[Prince] William and [his wife] Kate Middleton are owed an apology. Meghan [Markle] and Harry have gone out of their way to tarnish the images of William and Catherine… The Sussexes were free. They found their freedom. Instead of using their freedom to dedicate their lives to service as they promised… they have dedicated their lives to settling old scores."
The king and his wife Camilla, Queen Consort, will be crowned on May 6 at London's Westminster Abbey.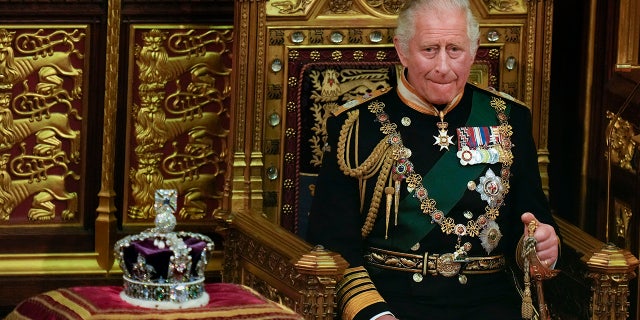 The Duke and Duchess of Sussex have aired their grievances against the British monarchy since the couple stepped down as senior royals in 2020 and moved to California, where they now live with their two young children.
In January, ITV News anchor Tom Bradby asked Harry, 38, whether he will attend the coronation. At the time, the father of two was promoting his memoir.
"There's a lot that can happen between now and then," said Harry at the time. "But, the door is always open. The ball is in their court. There's a lot to be discussed, and I really hope that they're willing to sit down and talk about it."
CLICK HERE TO SIGN UP FOR THE ENTERTAINMENT NEWSLETTER
Royal commentator Richard Fitzwilliams agreed with Schofield, saying the Sussexes are "delusional" if they expect the royal family to schedule a private meeting before the coronation, knowing the details of the sit-down could get leaked to the press.
"The Sussexes have lucrative contracts with Netflix, Spotify and Random House but only because they are royal," Fitzwilliams told Fox News Digital. "It has been made clear that they will be invited to the coronation. Whether they attend is up to them. If they were not to attend it would surely be extremely damaging. This is a unique event which will attract worldwide fascination."
"The palace has no reason to compromise as they had to endure a veritable blizzard of attacks from [the couple's] Netflix docuseries and subsequently when his memoir 'Spare' was released, and he gave several television interviews," said Fitzwilliams. "So, the ball is in the Sussex's court. If they do come, the palace will know how to deal with them and talk with other members of the royal family, lest it be repeated, will only be about the weather."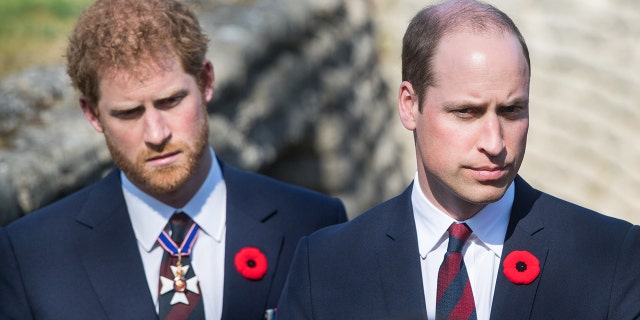 Harry has previously spoken about his estrangement from his father and elder brother since he departed from the U.K.
In December, Netflix released "Harry & Meghan," a six-part docuseries that detailed the couple's experiences leading to their decision to make a new start in the U.S.
In that documentary, Harry was scathing about how the royal press team worked and spoke about how his relationship with William, 40, and the rest of the royal household broke down. The duchess, 41, described wanting to end her life as she struggled to cope with toxic U.K. press coverage. Markle became the Duchess of Sussex when she married the British prince in 2018.
MEGHAN MARKLE, PRINCE HARRY MENTIONED IN WILD LAWSUIT OVER BROOKLYN AND NICOLA PELTZ BECKHAM'S WEDDING
Shortly before Harry's memoir was published, Bradby asked the duke whether he invaded his own family's privacy by speaking out about the couple's lives inside the royal family.
"Some people will say you've railed against invasions of your privacy all your life and the accusation will be here are you invading the privacy of your nearest and dearest without permission," said Bradby.
"That would be the accusation from people that don't understand or don't want to believe that my family has been briefing the press," Harry replied.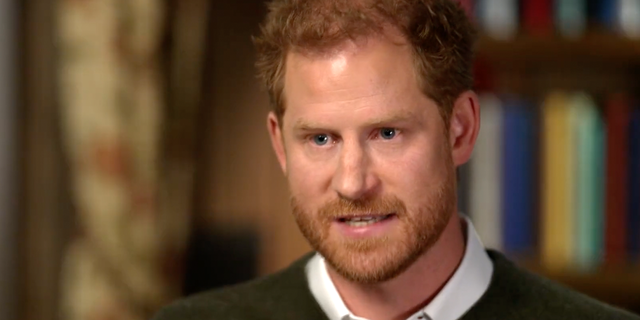 When Bradby suggested that William was likely asking "how you could do this to me after everything?" Harry subtly replied, "He would probably say all sorts of different things."
Sources told the Mail that Charles, 74, is prepared to speak with Harry because "he's his son, he loves him." However, William is "not in the mood for any kind of conversation."
"William is reported to be incandescent with rage over the many insults lobbied by Harry both at his wife the Princess of Wales but also at the royal family and so publicly in the media which he claims to loathe yet cultivates so assiduously," royal commentator Hilary Fordwich told Fox News Digital.
MEGHAN MARKLE 'NEEDS A WIN' AMID NEGATIVE 'SOUTH PARK' PORTRAYAL, LEGAL WAR WITH ESTRANGED HALF SISTER: EXPERT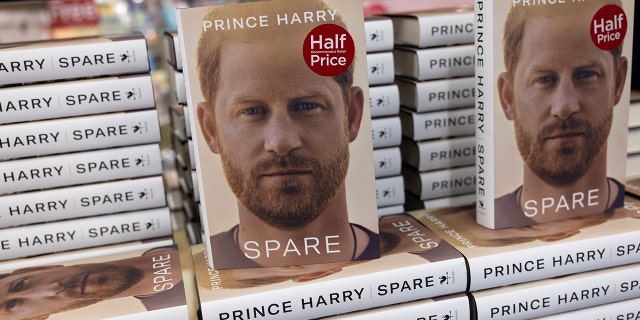 "The focus of the royals continues to be on serving the nation, national sports and dedication to the solemnity of the upcoming sacred coronation," said Fordwich. "Seeing Harry and Meghan become figures of ridicule indicates to them all that taking the high road will continue to serve them better."
Palace insiders told the Mail that while Charles is hoping to reconnect with his younger son before the coronation, Harry may not get the message he's hoping for.
"I don't think His Majesty is minded to apologize for anything at present," claimed the source. "Quite the opposite. There is still a huge amount of ill will boiling over in the family. Conversations could still happen in the next few weeks, I am sure, but they will be waiting a very long time for an apology. There's a great deal of hurt [at Harry's actions]."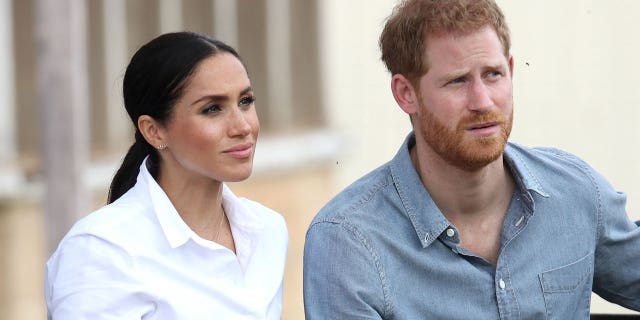 "I hear that William has no intention whatsoever of apologizing and remains incandescent, especially around the way his wife, the Princess of Wales, has been treated," another source added. "The relationship isn't even rock bottom now, it's nonexistent. And I just don't see, if Harry were to come to the coronation, how William could even bring himself to look his brother in the face."
Harry told Bradby that he wants his father and brother back, noting he desires "a family, not an institution.
In "Spare," Harry alleged that William physically attacked him during a ferocious argument over the duchess. He claimed that the Prince of Wales called the former American actress "difficult," "rude" and "abrasive."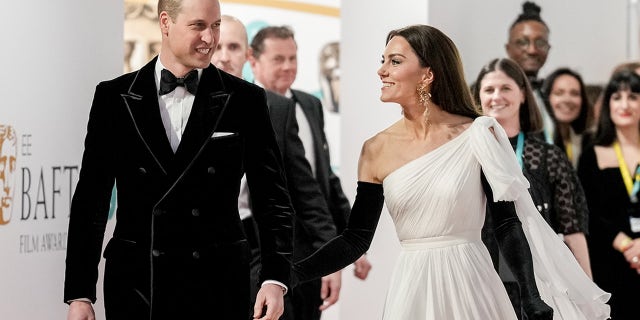 'SOUTH PARK' ROASTS PRINCE HARRY, MEGHAN MARKLE: FIVE WILDEST MOMENTS FROM PARODY EPISODE
Harry told ITV that the royal household had cast him and the former "Suits" star as "villains" and "shown absolutely no willingness to reconcile." In an interview with CBS, he said the palace's refusal to defend him and his wife from attacks made by the British press was a "betrayal."
It is currently unclear whether the Duke and Duchess of Sussex will make an appearance at the coronation. Royal experts pointed out that Charles' big day is also Archie's birthday, which will give the duchess an excuse to stay in California with her two children and avoid the intense media scrutiny in the U.K.
Christopher Andersen, author of "The King," told Fox News Digital that whether the couple chooses to go or not, "Harry is going to have an awfully long way to be expecting an apology."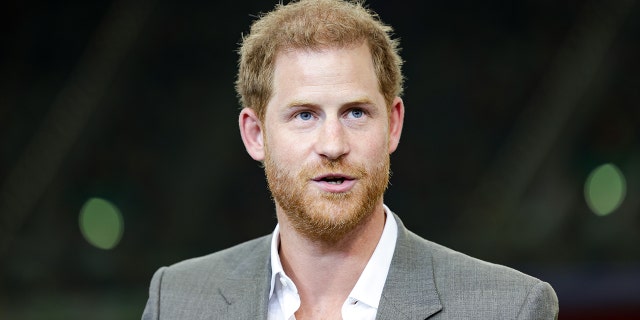 "Let's get real here – what is there for them to apologize for, exactly?" Andersen explained. "I think anyone looking at the situation rationally would conclude that William is the one who should be seeking an apology. Harry's cutting remarks about his brother in 'Spare' were quite egregious. I'm certain he regrets having made some of them and wishes he had toned the whole thing down a bit."
"As for some sort of summit involving the king and the princes, that seems highly unlikely," said Andersen. "The king may see himself as a sort of hapless referee between the battling brothers, but the fact is he is the most wronged person in this scenario. This is the crowning moment of his life – literally – and the turmoil created by Megxit and its aftermath, are headaches he just doesn't need. William may be seething, but he is smart enough not to let it show.  Besides, he doesn't want to give his brother the satisfaction of knowing the Sussexes have really upset the royal applecart – and at a time the monarchy itself can least afford it."
The Associated Press contributed to this report.
If you have any problem regarding content please feel free to contact here at: itipspedia@gmail.com