Senators accuse Biden of skirting rules with ESG push, 'weaponizing' Americans' retirement funds ahead of vote
Republican senators accused the Biden administration of skirting rules and weaponizing Americans' retirement accounts via the administration's controversial ESG investment rule in a press conference Wednesday. 
"This ESG agenda, when applied to investing, is investment malpractice, pure and simple," Sen. Cynthia Lummis, R-W.Y., said during the press conference that was held before the body is set to vote to kill the rule later Wednesday.
Sen. John Kennedy, R-La., Sen. Mike Braun, R-Ind., previously introduced a resolution in early February that would prevent the Biden administration from enforcing a Department of Labor rule that would allow fiduciaries who make investment decisions for the retirement plans of more than 150 million people to consider companies' approach to climate change and other such social issues when making their decisions. 
Republicans argue this rule will tank millions of investment accounts as a result. 
HOUSE VOTES TO KILL BIDEN'S 'WOKE' ESG INVESTMENT RULE THAT PROPS UP 'PHONY CLIMATE MOVEMENT'
"We're trying to protect retirement funds for people," Sen. John Barrasso, R-Wyo., said during the press conference. "He's [Biden] threatening to veto our efforts. In a sense, he is basically thumbing his nose at hardworking American families who want to invest to maximize their returns for their retirement."
Other GOP senators echoed Barrasso's sentiments, saying the Biden administration's move with the ESG rule had "a certain irony," given the administration's rhetoric of working for the American public. 
BIDEN COULD ISSUE HIS FIRST VETO AS CONGRESS PREPARES TO VOTE AGAINST ESG INVESTMENT RULE
"And there's a certain irony here, since they [Biden administration] always billed themselves as actually caring about the person who's struggling. People are going to struggle more because of this rule," Sen. Bill Cassidy, R-La., said. 
"This weaponizes their retirement accounts against both their future, but also their present," he continued.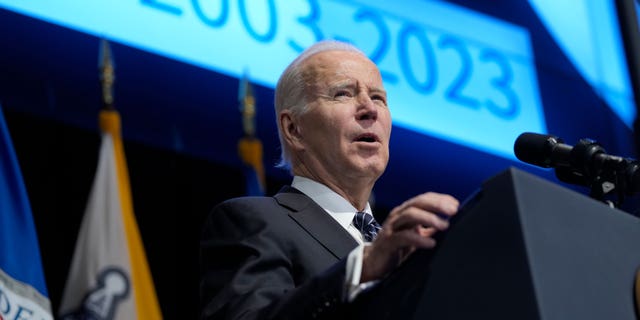 Cassidy went on to specifically highlight workers in his state of Louisiana, saying the ESG rule will not only put their retirement accounts in jeopardy, but their futures, present, and current jobs as well. 
Sen. Pete Ricketts, R-Neb., also chimed in, accusing Biden of "putting politics above workers' retirement" with the ESG rule. 
ALL GOP SENATORS, MANCHIN CHALLENGE BIDEN'S ESG CLIMATE INVESTMENT RULE 'POLITICIZING' AMERICANS' 401(K)S
Barrasso stated Republicans will continue to fight the administration's natural gas regulations, including proposals related to gas appliances and natural gas usage, stating that such regulations are already "hugely unpopular."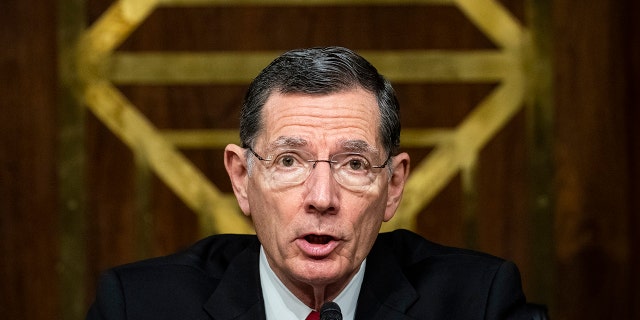 "We're going to be very closely watching for, looking at when they come out with those regulations. And we would expect that we would use a congressional Review Act to attack the administration's attack on America's freedom to make decisions on their own," Barrasso said. 
ESG INVESTMENT RULE EMERGES AS TOP 'WOKE' TARGET FOR REPUBLICANS BATTLING BIDEN
The House of Representatives voted Tuesday to kill the ESG rule; the Senate will be voting on the rule Wednesday afternoon. Senate passage of the bill does not guarantee the rule will die. The White House stated Monday the president would veto the resolution if it made it to his desk. 
CLICK HERE TO GET THE FOX NEWS APP
Fox News' Kelly Laco and Peter Kasperowicz contributed to this report. 
If you have any problem regarding content please feel free to contact here at: itipspedia@gmail.com