TikTok telehealth? Teens put at risk by self-diagnosing mental health on social media
Telehealth, patient portals and… TikTok? Putting our health at our fingertips is enticingly easy in the digital age and some might say desperate times call for desperate measures – an explanation, perhaps, for why so many of America's youth are turning to TikTok for everything, including their mental health concerns.
"9 signs you may have ADHD…" one user's video reads. Among the list of "symptoms" he lists to help users "diagnose" a possible case of ADHD are forgetfulness, difficulty achieving goals and procrastination. 
Others try to pull in viewers with captions like "signs you have anxiety" or "signs you're probably autistic," thinking users who are scrolling by will pause to see if they meet the "requirements."
TAKING A 'MENTAL HEALTH DAY': YOUR RIGHTS IN THE WORKPLACE
Some even look to help others self-diagnose even more insidious conditions – borderline personality disorder, eating disorders, major depression, or perhaps bipolar disorder, giving their viewers lists with common signs or traits attributed to each.
Is it a good practice? Experts say the trend could prevent people from getting the help they need and are urging teens to think twice before keying in the mental health hashtag again.
Fox News Digital talked with psychologist and teen depression specialist Dr. Gregory Jantz to hear his take.
US EXPERIENCES 'SECOND PANDEMIC' OF MENTAL HEALTH DUE TO COVID, LOCKDOWNS: REPORT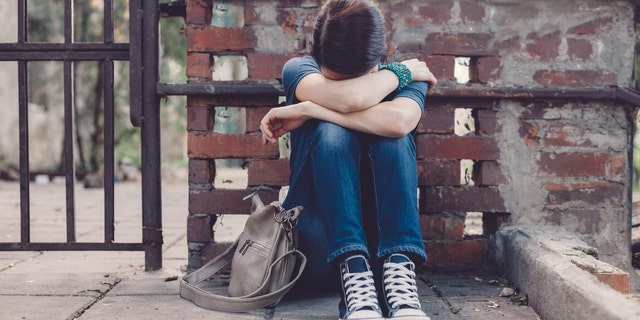 "We know that youth and many others rely on TikTok for a lot of information, including health-related and including mental health. It's misguided and, particularly with our youth, we find that they began to look for labels to identify their feelings and to justify behavior. That's risky…
"We're concerned about the mental health of our teenagers. This is just not the way to go about it," he said.
Jantz, author and founder of the A Place of HOPE clinic in Washington State, warned that bad advice could look like a singular, one-size-fits-all approach or could urge others to take steps that might harm more than help.
"What individuals will do is they'll say, 'Hey, try this medication or this is what I'm doing or my friends are doing,' and then we start looking for those magic pills. It's kind of like the fentanyl crisis, wherein we began to look for a magic pill, and trying underground medication can be extremely dangerous," he said.
"'Hey, take this. Do this. This is how I got helped. And everything is great now'… that would be dangerous advice. That's why I say to gather information from more than one place. Anything that promises a single source solution or miracle that is designed to entice you and engage you and cause you to make a decision may not be in your best interest."
THERE'S A NEW FOCUS ON TECH-BASED MENTAL HEALTH TREATMENTS FOR YOUNG PEOPLE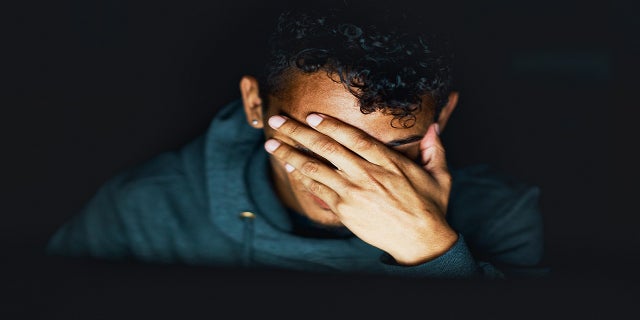 He advised people to stay away from influencers who are attempting to "diagnose" something, urging teens to make sure they are well-informed by looking at multiple sources and turning to licensed professionals for help.
"One of the things that we need to look at is a legitimate source of information will be very careful not to diagnose, but rather simply to give information, and then they will encourage the person to seek additional help," he said.
But Jantz made clear that not all mental health advice on social media is bad.
"We need good mental health information out there, but there's a lot of information out there that's quite questionable, and our country is in a mental health crisis."
A crisis plagued by upticks in anxiety, depression and addiction, according to Jantz, means one condition could lead to another.
MENTAL HEALTH: SINGER JEWEL SHARES 'INNERWORLD,' A PLATFORM THAT AIMS TO ASSIST THOSE WHO ARE STRUGGLING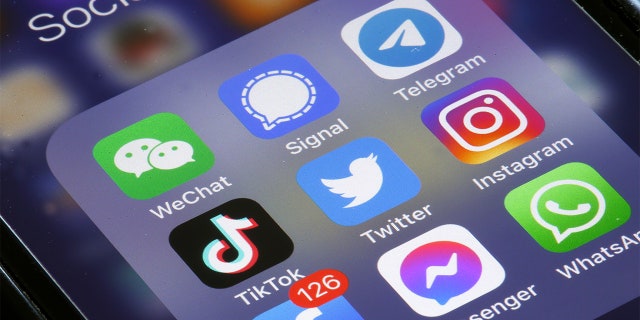 He explained how the alarming prevalence of anxiety, social anxiety, depression and addiction are wreaking havoc on American teens.
"We know for our youth that anxiety is the number one diagnosis, followed by a close second of depression. And depression is significant. We are seeing numbers that we've never seen before, particularly for our youth," he said.
"The third area we need to look at is addiction. Addiction rates are skyrocketing. Any time anxiety is high, any time depression is high. We're going to see record numbers of addiction."
How does addiction to social media play into the problem?
CLICK HERE TO GET THE FOX NEWS APP
"We spend our lives in a digital world and digitize our brains. And that, we believe, is the only place to go for information and unfortunately, relationships. My concern is dangerous advice would be anything that does not send you to a source where you can gather more information," Jantz said.
"Go to a mental health professional that really can begin a relationship with you and truly do an in-depth evaluation. We want to get help for those who have real issues. We want to get them the help they need, the real help."
If you have any problem regarding content please feel free to contact here at: itipspedia@gmail.com