Waltz, House Republicans drop resolution condemning Buttigieg and saying he 'should resign'
FIRST ON FOX: Rep. Michael Waltz, R-Fla., is leading a House Republican resolution condemning Transportation Secretary Pete Buttigieg and calling on him to resign.
Waltz and several of his fellow lower chamber GOP lawmakers introduced the resolution on Tuesday demanding Buttigieg resign over his track record as a Cabinet secretary.
"Whether it's waiting weeks to visit East Palestine, vacationing in Portuguese wine country during vital union negotiations, his extended absence during one of the largest shipping crises we've faced, or his failure to prevent massive aviation groundings, Secretary Buttigieg has shown an inability to carry out the duties of his office," Waltz told FOX News Digital.
INSPECTOR GENERAL INVESTIGATING PETE BUTTIGIEG'S EXTENSIVE PRIVATE JET TRAVEL AFTER FOX NEWS DIGITAL REPORT
"It's time for him to resign," the Florida Republican added.
The resolution, obtained by Fox News Digital, blasts Buttigieg as having "failed to mitigate or effectively respond to multiple national crises" and that his "ineptitude has jeopardized the safety and prosperity of the American people."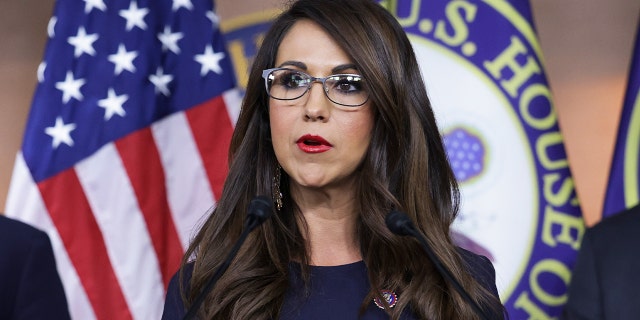 The lawmakers highlighted several controversies in Buttigieg's career as transportation secretary, such as the secretary being "absent during a historical supply chain crisis when United States ports faced a record backlog of ships stranded off of United States coasts," as well as the "more than 15,000 flights" canceled under his watch in "the worst and most costly single airline operational disruption in the history of United States aviation."
Waltz and the Republicans said Buttigieg "neglected his duties and left the country to vacation in Portuguese wine country amidst ongoing negotiations of an impending railroad labor strike, leaving Congress to act in order to prevent the impending rail workers strike."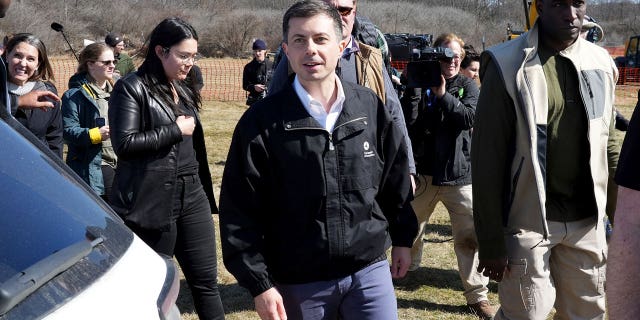 The lawmakers also hit Buttigieg for the "preventable malfunction in the Notice to Air Mission's System" on January 11, 2023, where "the Federal Aviation Administration was forced to impose the largest nationwide ground stop since the attacks of September 11, 2001" as well as his sluggish response to the East Palestine, Ohio train derailment and toxic chemical spill.
Additionally, the lawmakers slammed Buttigieg as having "repeatedly demonstrated a gross level of incompetence and apathy in his role as Secretary of Transportation" and "has lost the confidence of the American people," calling on him to "resign."
Joining Waltz on the resolution are several of his GOP colleagues, including Reps. Lauren Boebert of Colorado, Ryan Zinke of Montana, Mike Collins of Georgia, and Greg Steube of Florida.
Buttigieg has been under GOP fire in the aftermath of the East Palestine, Ohio, train derailment and toxic chemical spill.
CLICK HERE TO GET THE FOX NEWS APP
Collins recently published an opinion piece with Fox News Digital calling on Buttigieg to resign.
The congressman told Fox News Digital that impeachment is not off the table, should Buttigieg not resign.
If you have any problem regarding content please feel free to contact here at: itipspedia@gmail.com