What Is Anitta's Age and What Did She Look Like Before Surgery?
Premiering on YouTube on Aug. 3, 2023, the recent Hot Ones episode hosting Brazilian pop icon Anitta made for a hilarious, well-spent 23 minutes. As per usual, the host Sean Evans has an engaging conversation with his guest while asking thoughtful, well-researched questions that are often worthy of praise. In turn, Anitta did not disappoint with any of her straightforwardly honest answers, or her spontaneous reactions to the increasingly spicier food – which often came out as a string of curses and interjections in Brazilian Portuguese. The artist managed to get to the end of the challenge without failing to charm many of the viewers, who reached 700 thousand in less than 48 hours.
The viewers ranged from hardcore fans — most of whom are from Brazil — to curious strangers, who were unaware of both the singer's catchy music and her upbeat personality. We can confirm this with a quick scroll through the YouTube comments or browsing forum posts discussing the episode in question. "I swear the amount of people I don't know as an American that are international superstars… Good PR indeed." A viewer, going by u/Lazerus42, wrote on a Reddit thread concerning the episode, to which another commenter responded, "Same. Never heard of her. But now a fan." Suffice it to say that, at an international level, the episode has captured the attention of a great number of netizens who naturally became invested in finding out more about the pop star.
This might be your case, or you might already be a fan and are nevertheless curious. Or you even might be like me, someone who has known Anitta as an artist for years, danced to her music in clubs as a teenager in the early 2010s, but never followed her career as closely as a fan would. Either way, you're here to find out what Anitta's current appearance has to say about her experience: in years and with the plastic surgeon's scalpel.
How old is Anitta?
Let's start with the most elementary answer: Anitta was born in the large, busy city of Rio de Janeiro, not as Anitta but as Larissa Machado on March 30, 1993 – making her 30 years old. Ten years ago, Anitta was in her early twenties with only a few years in the industry under her belt, but her music, like the emblematic "Show das Poderosas" — loosely translating to "Powerful Women's Show" — would play at nightclubs in my hometown and people would lose their minds with excitement before breaking out into dance. That is to say, I saw with my own eyes how Anitta's songs would make women feel empowered. Such an effect could only be provoked by a powerful woman, someone who has been outspoken about the sexist treatment female artists in her industry are often subjected to.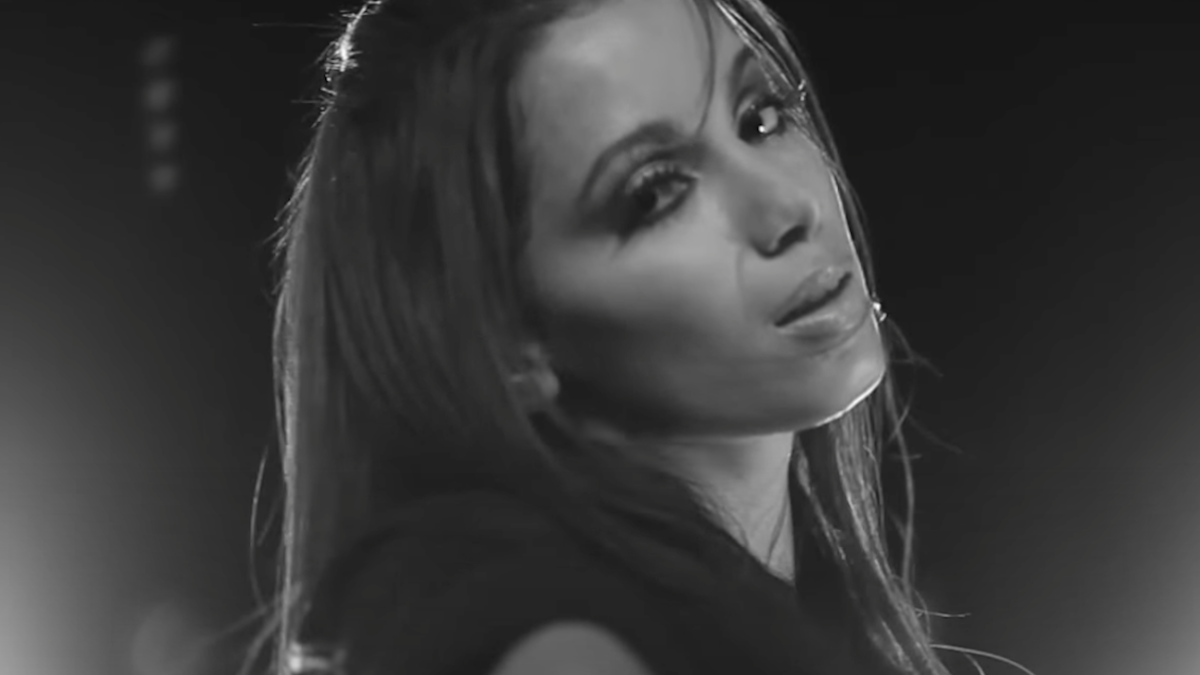 Currently, Anitta has continued to ascend the ladder to global recognition and has proven multiple times throughout her over-a-decade-long career that she can make history. As recently as last year Anitta became the first Brazilian musician to bring home an MTV VMA award, which she won for her song "Envolver." Naturally, she felt proud to be representing her home country, "It was such an honor to represent Brazil, and make history," Anitta said according to Vogue.
What's Anitta's history with plastic surgery?
As a powerful woman who inspires others, Anitta is unafraid and unapologetic when discussing the plastic surgeries she has had. As she explicitly states in the Instagram post above – posted the day after her 29th birthday in 2022 – she has had "millions of plastic surgeries, doctors, and interventions." She comments on her very first procedure in her Sundae Conversation with Caleb Pressley. Off the top of most people's heads, the right answer probably wouldn't come easily.
Her first procedure was in fact a breast reduction surgery. Like many women out there, rather than for strictly aesthetic value, this one was also done to reduce discomfort. "I had boobs for four girls, I could literally donate," Anitta told the two seemingly puzzled co-hosts.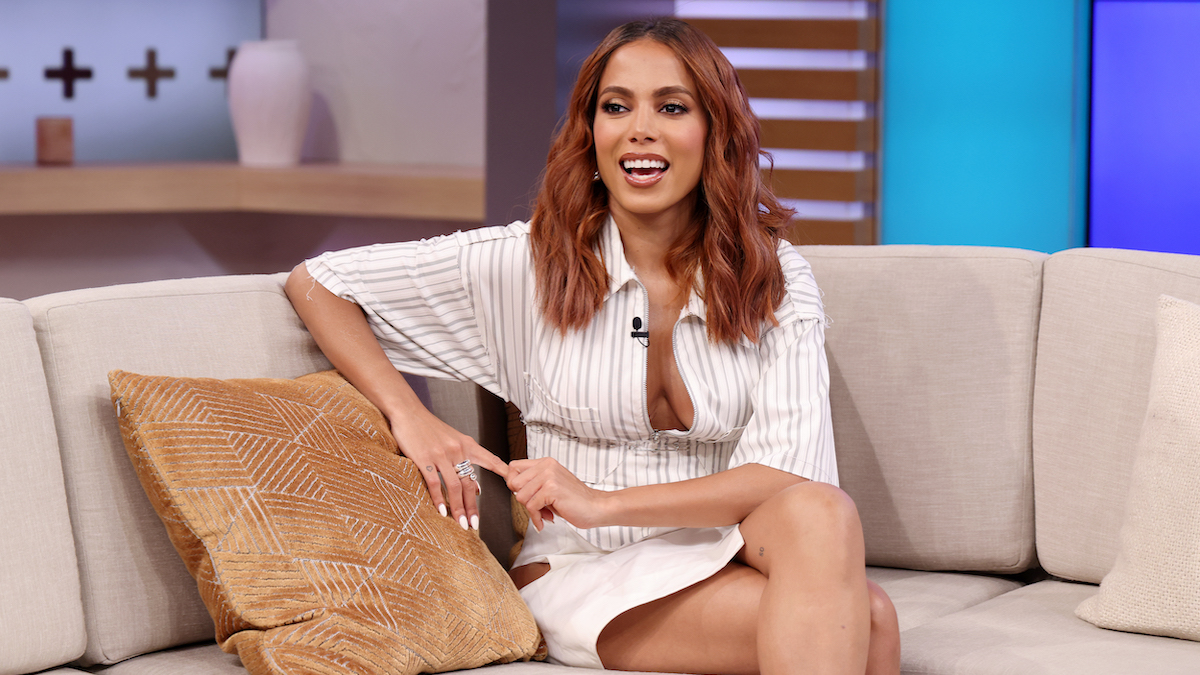 Anitta's so comfortable with having her plastic surgeries be public knowledge that she even conceptualized her album cover of Versions of Me around the fact that she has had work done multiple times. On the cover, there are multiple busts of Anitta, with the one in front being her present 2022 self and the others reflective of how she's looked at different points in time. She has gone as far as telling her own father after he complimented her beauty in a self-congratulatorily fashion: "I'm full of plastic surgery, you know!"
So, what procedures has Anitta undergone? Although we probably could not pinpoint the exact number of cosmetic enhancements the Brazilian musician has had, we can certainly name some: rhinoplasty, liposuction, genioplasty, lip fillers, botox injections between her eyebrows and on her chin, breasts surgery — both reduction as well as silicone implants later on — and tattoo removal.
Anitta has previously stated that she's content with everything she's done, her face especially. You can clearly tell in her Hot Ones interview that she's more than at home in her own skin and that translates to a larger-than-life personality. In an interview with Kelly Clarkson, the artist admitted that she's a bad liar. The solution? She doesn't lie. While eating the multiple bites of spicy chicken, Anitta cusses in her mother tongue like a sailor and talks about hemorrhoids like it's no one's business. "She talks about sex like Charles Barkley talks about basketball," commented a Redditor. "Honest, no filters, while making you laugh about it." They later added, "The best [interviews] are always when people are being themselves."
Anitta is the embodiment of being comfortable and confident in one's skin, regardless of how many changes said skin has gone through.
Denial of responsibility! yesspdf.com is an automatic aggregator around the global media. All the content are available free on Internet. We have just arranged it in one platform for educational purpose only. In each content, the hyperlink to the primary source is specified. All trademarks belong to their rightful owners, all materials to their authors. If you are the owner of the content and do not want us to publish your materials on our website, please contact us by email – at loginhelponline@gmail.com The content will be deleted within 24 hours.