Biden Labor secretary nominee oversaw billions of dollars lost in unemployment fraud as Newsom Cabinet member
President Biden will nominate Deputy Secretary of Labor Julie Su to head the Labor Department, replacing Marty Walsh, the White House said Tuesday, setting up for a fiery confirmation process after she faced Republican criticism for a massive unemployment insurance scandal that happened on her watch as California's labor chief.
The White House called Su a "tested and experienced leader" and said she would help to build a "more inclusive economy" in an announcement Tuesday.
"Over several decades, Julie has led the largest state labor department in the nation, cracked down on wage theft, fought to protect trafficked workers, increased the minimum wage, created good-paying, high-quality jobs, and established and enforced workplace safety standards," Biden said.
Su, the former secretary of labor for California, was confirmed by a razor-thin margin, 50-47, by the U.S. Senate in July 2021 to serve in her current role.
BIDEN TO NOMINATE JULIE SU AS NEXT LABOR SECRETARY
Seven congressional Republicans from California signed a letter last week that urged Biden not to consider Su for the position.
The members of Congress — led by Rep. Kevin Kiley, R-Calif. — accused Su of overseeing "one of the largest cases of unemployment insurance fraud" during the pandemic and of implementing one of the "most destructive labor policies in decades" during her time as California's labor secretary.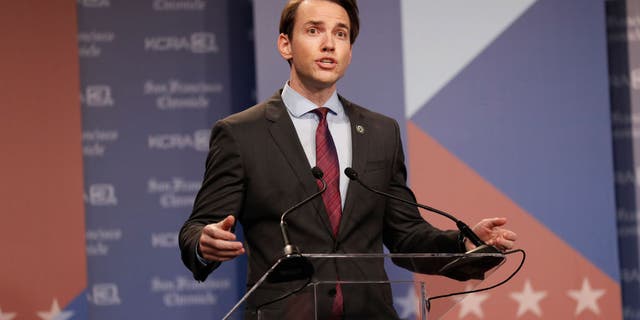 The state's Employment Development Department, which handles unemployment benefits, reportedly paid between $20 billion to $32 billion to fraudsters.
Friday's letter said the most "infuriating" part of the situation is it "could easily have been prevented had the state implemented proper fraud prevention systems." 
It added, "While the state stood by twiddling its thumbs and $32 billion in fraudulent payments were being sent to individuals who did not qualify for the assistance, those who were eligible and truly needed the help did not receive payments in time for months on end." 
Su argued during her 2021 confirmation hearings that the fraud was part of a criminal conspiracy that went well beyond California. 
Sen. Richard Burr, R-N.C. argued at the hearings, "It is true that all states struggled, but California's struggles swamp everyone. And none of their (other states') secretaries of labor are here today seeking a promotion."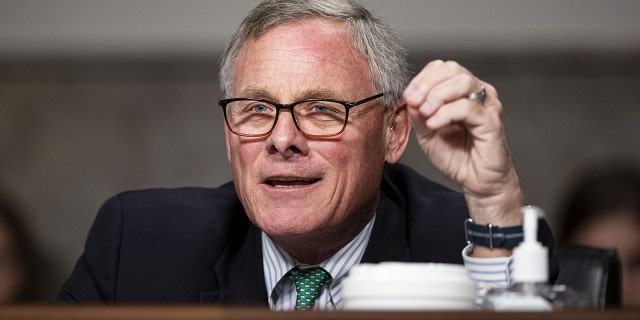 CLICK HERE TO GET THE FOX NEWS APP
California was targeted by domestic and foreign criminals, who made false unemployment benefit claims during the COVID-19 pandemic and ran off with the cash, a state audit revealed in 2021. Over $400 million of that taxpayer money went to tens of thousands of prisoners – including 100 who were on death row.
Su had previously admitted in a press conference that the state had "not had sufficient security measures in place" to prevent the fraud. She then blamed the Trump administration for the fraud and backlog of unemployment claims, claiming the former president's team had not given adequate guidance to fight back against the fraud.
Fox News' Timothy Nerozzi, Brie Stimson and Caitlin McFall contributed to this report.
If you have any problem regarding content please feel free to contact here at: itipspedia@gmail.com