McMaster warns next two years could be 'dangerous period' for US-China-Taiwan during debut China Cmte hearing
Former National Security Adviser HR McMaster said Tuesday at the first House Select Committee on China hearing that the next two years could be a "dangerous period" for the United States as tensions between China and Taiwan could escalate.
During the committee's debut hearing, McMaster warned in his testimony that the U.S. is in a "difficult position," with respect to deterring the Chinese Communist Party (CCP) from attacking Taiwan, and that over the next two years, with Taiwan's election and U.S. elections in 2024, could prove to be a "dangerous period."
"We've heard to maybe within the next year or two is the window that Chinese would look to try to take Taiwan," Rep. Rob Wittman, R-Va., remarked to McMaster on Tuesday, nothing that it would be a conflict of a massive scale.
"There's a Taiwanese election in 2024. It's not going to be good, I think, from the view of Xi Jinping," McMaster said. 
"And then we [have] our own election, which we tend to be sometimes fractious during an election," he continued. "I think he may perceive weakness. If we think of deterrence as capability times will, our capabilities are not where they should be and capacity and their perception, which I don't think is right, but the party's perception of our will I think makes it a dangerous period," he added.
"We are in a difficult position because we have been underinvested in modernization for quite an amount of a long amount of time," McMaster replied. 
CHAOS BREAKS OUT AFTER ANTI-WAR PROTESTORS BOOTED FROM HOUSE CHINA COMMITTEE HEARING
"What has happened is the People's Liberation Army studied us. Instead of trying to recreate our some of our exquisite capabilities, they developed countermeasures…," he continued. 
"We need now, and we've had needed for some time, investments in countermeasures to those countermeasures, but we haven't been able to pull it off," he said. 
We also have problems in capacity at the same time. I think what Xi Jinping sees is a fleeting window of opportunity… to move while he perceives weakness in the United States," McMaster continued.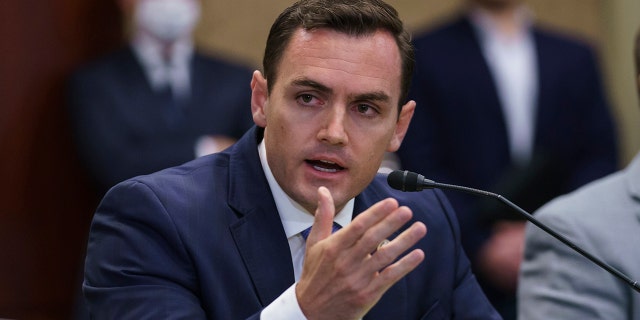 HOUSE CHINA COMMITTEE LAWMAKERS SAY SENDING DELEGATIONS TO TAIWAN COULD 'IMPROVE THE CHANCES OF PEACE'
"It's worth going back and reading the joint statement between Xi Jinping and Vladimir Putin on the eve of the Beijing Olympics," McMaster remarked. 
"The message is, 'hey, United States, West, free world, you're over. It's a time for a new era of international relations. And we're in charge now.'"
The other factors, McMaster said contributes to China aggression of Taiwan, is that "the frailties in the Chinese economy that they have incurred in the race to surpass us are really beginning to show cracks in the Chinese system." 
"What better way to divert the disappointments of the Chinese people then through jingoistic nationalist sentiment focused largely on Taiwan?" he stated. 
GALLAGHER USES CHINA'S ILLEGAL POLICE STATIONS ON AMERICAN SOIL TO SOUND ALARM ON THREAT TO US SOVEREIGNTY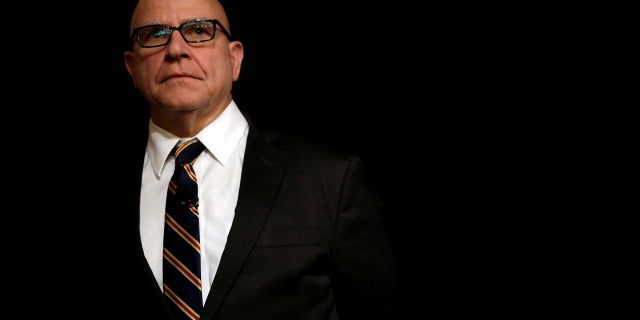 The first hearing was disrupted by protestors holding signs reading "China is not our enemy," and "Stop Asian hate." 
Two protesters appearing to be affiliated with the anti-war group "Code Pink" interpreted one of the panelists of the hearing, former National Security Advisor H.R. McMaster, during his opening remarks. 
CLICK HERE TO GET THE FOX NEWS APP
One woman stood up during McMaster's remarks holding a sign reading "China is not our enemy" was escorted out by Capitol police as she was yelling at committee members. 
If you have any problem regarding content please feel free to contact here at: itipspedia@gmail.com