Mississippi Gov. Tate Reeves signs bill banning transgender surgeries for minors
Mississippi on Tuesday became the seventh state in the Union to ban sex reassignment procedures for minors after Republican Gov. Tate Reeves signed the Regulate Experimental Adolescent Procedures, or REAP, Act. 
The Republican-controlled Mississippi legislature approved the bill on Feb. 21 and Reeves, who is running for re-election, promised to sign it into law. In 2021, Reeves signed a law that prohibits transgender athletes who identify as female from competing in girls' and women's sports. 
"There is a dangerous movement spreading across America today," Reeves said at the bill signing ceremony.  "It's advancing under the guise of a false ideology and pseudoscience being pushed onto our children through radical activists, social media, and online influencers. And it's trying to convince our children that they are in the wrong body. I stand before you today to sign legislation that puts a stop to this in Mississippi and protects our kids."
The law, which took immediate effect, prohibits medical professionals from conducting sex reassignment surgery, also called gender-affirming or confirming care, and from prescribing puberty blockers or hormone replacements to anyone in the state under 18 years of age. 
WHISTLEBLOWER AT TRANS CARE CENTER EXPOSES 'APPALLING' PRACTICES INSIDE GENDER-AFFIRMING HOSPITAL FOR KIDS
It also prevents public funds or tax deductions from being claimed by organizations that provide the prohibited gender transition procedures, empowers the Mississippi State Board of Medical Licensure to strip medical professions of their licenses for violating the law, and blocks Medicaid funding from covering transgender care for minors.
Mississippi's action comes as social conservatives have pushed for greater oversight and restrictions on transgender medical care for minors. Lawmakers in Utah and South Dakota have enacted similar bans on "gender transition procedures" for children this year. 
TRANSGENDER RIGHTS ACTIVIST CLAIMS LAWS BLOCKING SEX CHANGE SURGERIES FOR CHILDREN ARE LIKE HOLOCAUST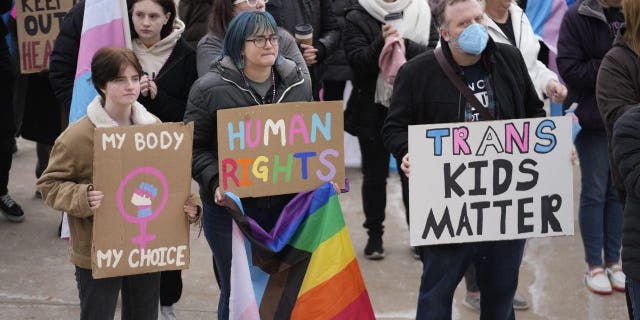 Other states that have banned or restricted surgical care for transgender youth include Alabama, Arkansas, Arizona and Florida. Oklahoma, Tennessee, and Texas are considering similar legislation, according to the Movement Advancement Project. 
Transgender activists and some medical professionals call these laws discriminatory and say politicians are outlawing medical best practice for gender dysphoric youth. Major medical groups including the American Medical Association have warned that restrictions on so-called gender-affirming care could harm the mental health of trans youth, who are at a higher risk of suicide. 
TRANSGENDER ATHLETE AND GENDER-AFFIRMING SURGERY BILLS SWEEP THROUGH STATE LEGISLATURES NATIONWIDE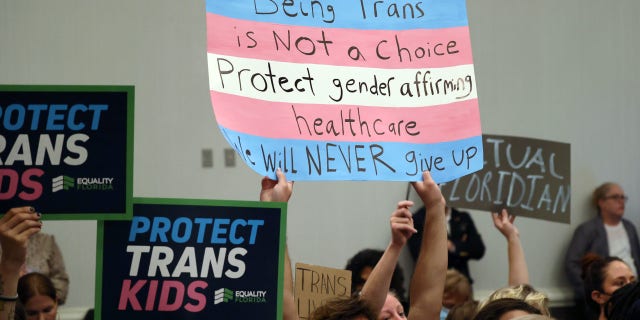 "This law shuts the door on medical best practice and puts politics between parents, their children, and their doctors," the American Civil Liberties Union said in a statement. 
"This life-saving care was already difficult to access for trans youth across the state, and is now entirely out of reach," the ACLU added. 
CLICK HERE TO GET THE FOX NEWS APP
"At the end of the day, there are two positions here," Reeves said Tuesday. "One tells children that they're beautiful the way they are. That they can find happiness in their own bodies. The other tells them that they should take drugs and cut themselves up with expensive surgeries in order to find freedom from depression. 
"I know which side I'm on," he added. "No child in Mississippi will have these drugs or surgeries pushed upon them." 
If you have any problem regarding content please feel free to contact here at: itipspedia@gmail.com