New Orleans mayor recall organizers score deal that could lower signature requirement
Activists hoping to recall New Orleans Mayor LaToya Cantrell scored a big win Wednesday that could decrease the number of signatures they need to put their effort on the ballot.
State election officials agreed to move thousands of voters to the inactive list. Since state law requires recall petitioners to collect signatures from 20% of a district's active, registered voters, the move should decrease the amount needed.
NEW ORLEANS PASTOR FIGHTS TO SAVE 'MURDER CAPITAL' SIX MONTHS AFTER SON SHOT JUST BLOCKS AWAY FROM CHURCH
The recall campaign had filed suit against the Louisiana Secretary of State and Orleans Parish Registrar, alleging they failed to keep an accurate list of active voters. Recall organizers said they found many voters listed as active who had died or moved away.
Both sides appeared in court Monday and the hearing was scheduled to continue Tuesday, but never got underway as the parties instead worked on reaching a settlement.
On Wednesday, lawyers announced 25,000 voters would be reclassified as inactive, according to WWL-TV. That could lower the number of signatures needed by about 5,000.
Inactive voters are still allowed to vote, so long as they prove their address, the outlet reported.
"Not one single voter in Orleans Parish will be removed from the voter rolls" as a result of the decision, the No LaToya recall campaign said in a statement Wednesday.
Prior to the lawsuit, estimates showed recall organizers needing more than 50,000 valid signatures. The recall campaign has not revealed how many signatures it collected.
'YOU DIDN'T DO YOUR JOB': INSIDE THE EFFORT TO RECALL NEW ORLEANS' MAYOR:
WATCH MORE FOX NEWS DIGITAL ORIGINALS HERE
Recall organizers delivered their petition to the voter's office on Feb. 22. State law allows 20 days for the voter's office to verify the signatures and declare next steps. 
Cantrell has not responded to Fox News' request for comment, but in a local press conference she blasted the recall effort as a Republican-funded campaign that has "relied on lies and misinformation."
"It's evident that this recall is just not about me," Cantrell said. "It is about disenfranchisement of our voters, particularly Black voters in this community."
Eileen Carter, vice chair of the No LaToya recall campaign, previously accused Cantrell's team of playing "the race card."
"She's a Black woman. I'm a Black woman too," Carter said.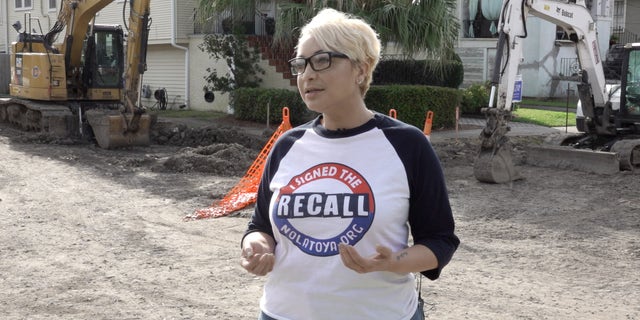 CLICK HERE TO GET THE FOX NEWS APP
Cantrell has been under fire for New Orleans' crime surge, which briefly earned the city the title of America's murder capital in late 2022. She has also been criticized for expensive taxpayer-funded international travel, crumbling infrastructure and mediocre city services. 
To hear more on the New Orleans' mayor recall effort, click here. 
If you have any problem regarding content please feel free to contact here at: itipspedia@gmail.com