Newsom declares war on environmentalists seeking to halt construction project
California Gov. Gavin Newsom assailed environmentalists and other activists opposing construction of new housing units in a public park in the city of Berkeley as "selfish" and "wealthy homeowners" after a state appeals court halted the project over concerns about a state environmental law.
Newsom's comments came over the weekend in response to the First District Court of Appeal blocking construction of a proposed plan by the University of California, Berkeley to build housing for 1,100 students and more than 100 homeless people in People's Park, which is technically owned by the school but has operated as a free public park since the 1970s.
The court ruled that UC Berkeley hadn't adequately explored other sites for the project and "failed to assess potential noise impacts from loud student parties in residential neighborhoods near the campus" as required by the California Environmental Quality Act, or CEQA.
"Our CEQA process is clearly broken when a few wealthy Berkeley homeowners can block desperately needed student housing for years and even decades," Newsom's office said in a statement. "California cannot afford to be held hostage by NIMBYs who weaponize CEQA to block student and affordable housing. This selfish mindset is driving up housing prices, and making our state less affordable."
NIMBY is a pejorative term generally referring to wealthy property owners who oppose new housing or other undesired development projects from being built where they live.
However, while this may describe some opponents of the People's Park construction, it doesn't fit many of them, including student activists at UC Berkeley who've expressed environmental and other concerns.
Students who oppose the project want People's Park "to be returned to indigenous stewardship, homeless residents who lived at the park to be connected to permanent housing, and to defund the UC Police Department and have those financial resources redirected to services for homeless residents, as well as Cal students and staff," according to Berkeleyside.
Student activists have also called for keeping People's Park, a historical and cultural landmark that's listed on the National Register of Historic Places, a public green space. They've previously halted construction, and some were arrested at a demonstration last year.  
Newsom's office didn't respond to a request for comment for this story. However, when asked this week by the news website SFGate whether the governor was characterizing all opponents of the Berkeley housing project as NIMBYs, his office responded that it had "nothing else to add."
CALIFORNIA REPUBLICANS SLAM GAVIN NEWSOM FOR TRYING TO 'INTIMIDATE' JUDGES INTO 'COMPLIANCE'
Beyond student opposition, two local organizations — Make UC a Good Neighbor and The People's Park Historic District Advocacy Group — filed a lawsuit against the housing plan to stop construction, citing the CEQA law and saying the university's environmental impact report hadn't considered the housing complex would bring more noise to the area.
Last year, a California Superior Court judge ruled the university's plan had sufficiently addressed all criticism and justified its choice of People's Park over potential alternative sites. Construction plans were stopped in their tracks last week, though, with the First District Court of Appeal's unanimous ruling.
UC Berkeley officials on Monday said in a statement that they were "dismayed" by the decision and planned to file an appeal with the California Supreme Court, adding that their commitment to the housing project "is unwavering."
However, the project remains in limbo until the university can conduct a new environmental study in accordance with state law to allow new development. CEQA, passed in 1970, requires state and local agencies to evaluate and disclose significant environmental effects of projects and to find ways to lessen those effects. Critics say the law has been used by opponents of development to block housing and other projects.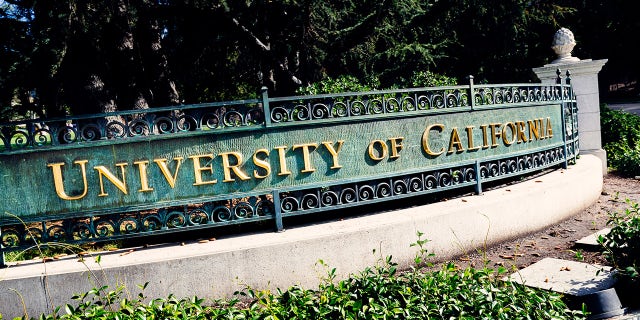 CALIFORNIA COUNTY BANS LANDLORDS FROM CONDUCTING CRIMINAL BACKGROUND CHECKS FOR HOUSING
State Sen. Scott Wiener, a Democrat from San Francisco, told the Associated Press that the appeals court ruling was "horrific" and would have major implications for housing in California by classifying noise from people as an environmental impact. 
"It introduces the idea that people are pollution," said Wiener, who added he plans to introduce legislation in the next couple weeks to address the court's ruling and make sure "Pandora's box remains closed."
Newsom also vowed to take action. "The law needs to change, and I am committed to working with lawmakers this year to making more changes so our state can build the housing we desperately need," he said in his statement.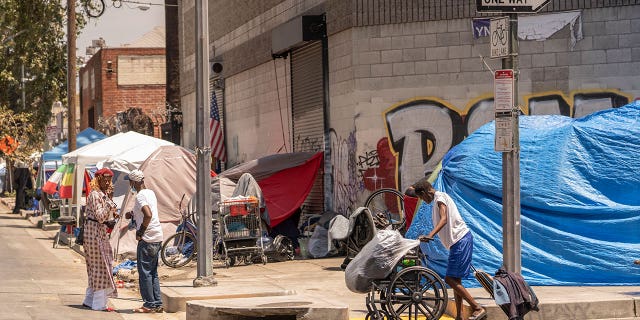 CALEXIT: WHAT PUSHED ONE OF CALIFORNIA'S BIGGEST COUNTIES TO CONSIDER LEAVING THE STATE
Beyond Berkeley, Newsom is facing scrutiny across the state due to his housing policies. 
Perhaps most notably, California has imposed quotas on local governments to provide land for housing, particularly for lower-income families, and to streamline permits for these projects. Most of the state's 482 cities are complying — but not all, particularly in the suburbs.
Many of the communities seeking to thwart the mandate are overwhelmingly Democratic areas around San Francisco, but the one catching the most flak from Newsom's office is the city of Huntington Beach, a Republican area in Orange County that's openly resisting the quota.
"The city has a duty to protect the quality and lifestyle of the neighborhoods that current owners have already bought into and for the future sustainability of Huntington Beach," City Councilman Pat Burns wrote in a letter to colleagues. "Radical redevelopment in already-established residential neighborhoods is not only a threat to quality and lifestyle, but to the value of the adjacent and neighboring properties."
CLICK HERE TO GET THE FOX NEWS APP
In response, Newsom last week appeared to give the city an ultimatum.
"The city of Huntington Beach continues to attempt to evade their responsibility to build housing, but they will simply not win," said Newsom. "City leaders have a choice — build more housing or face very real consequences — including loss of state funds, substantial fines, and loss of local control. Californians need more housing in all communities and Huntington Beach is no exception. Communities that fail to meet this moment will find out that the status quo will no longer be tolerated."
If you have any problem regarding content please feel free to contact here at: itipspedia@gmail.com