West Virginia's 'religious freedom' bill heads to governor's desk after quick pass through legislature
West Virginia's "Equal Protection for Religion Act" is heading to the desk of Republican Gov. Jim Justice after moving through the legislature at lightning speed. 
The bill, which is described as a tool to protect religious freedom by supporters and a "license to discriminate" by opponents, passed in the GOP-supermajority Senate 31-3 on Tuesday – the three nays came from the Senate's only Democrats. The bill passed in the House of Delegates on Monday.
Before voting no, Democratic Sen. Mike Caputo of Marion County said he had "major, major, major concerns" about how quickly the bill moved through the legislature, according to The Associated Press, adding that measures typically have to be read multiple times on different days prior to voting.
"Quite frankly, I think this is hogwash, and I think the way this has been spun is disingenuous and upsetting," Caputo said.
SUPREME COURT TAKES UP RELIGIOUS FREEDOM CASE INVOLVING POSTAL WORKER WHO REFUSED TO WORK ON SUNDAY
The bill states that the government would not be able to "substantially burden" someone's constitutional right to freedom of religion unless doing so "in a particular situation is essential to further a compelling governmental interest."
In cases where the government can prove to the courts there is a "compelling interest" to restrict that right, government officials must demonstrate religious freedoms are being infringed upon in "the least restrictive means" possible.
Supporters of the bill claim it is meant to protect all people against religious discrimination and is not aimed at any particular group, describing it as a "judicial test" for courts when people believe their constitutional right to religious freedom is being infringed upon.
Cabell County Democratic Sen. Mike Woelfel, an opponent, believes the bill's language could allow for discrimination against the LGBTQ community and religious minorities. He thinks it could jeopardize nondiscrimination laws or ordinances that protect those groups, and predicted the bill won't hold up in court.
"I'm going to respect the religions of other people," he said. "And I'm going to respect other people that aren't exactly like I am."
Caputo said Republicans, who allegedly often talk about wanting to bring more people to West Virginia, should listen to the "younger people" of the state who "hate stuff like this."
"They can't even believe we're talking about stuff like this. They want a more inclusive West Virginia. They don't want to be having these types of discussions," he said.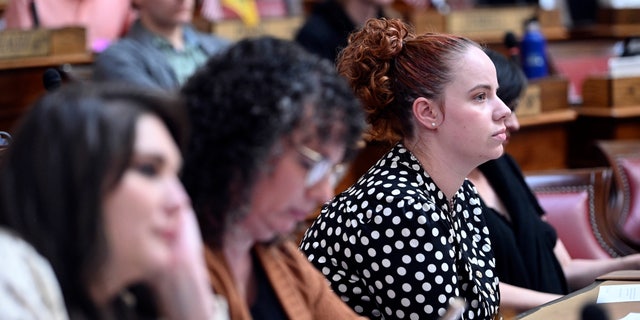 ATTORNEY FOR TEEN SUSPENDED AFTER OPPOSING TRANS IDEOLOGY SAYS RELIGIOUS FREEDOM 'ESSENTIALLY DEAD' IN CANADA
Supporter Sen. Amy Grady, who also serves as the Senate Education chair, said there is a lot of misinformation circulating about the bill and assured it would "not harm the people of West Virginia."
"We can't violate somebody's civil rights or human rights," she said. "The bottom line is we shouldn't punish someone for practicing their religion unless there's a very good reason to do so."
According to The AP, at least 23 other states have religious freedom restoration acts like the one in West Virginia.
The laws are modeled after the federal Religious Freedom Restoration Act signed in 1993 by former President Bill Clinton, which allows federal regulations that interfere with religious beliefs to be challenged.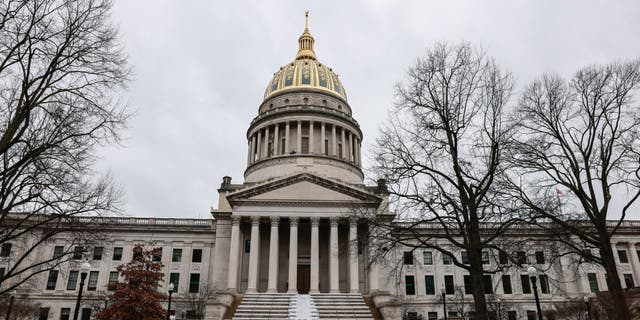 CLICK HERE TO GET THE FOX NEWS APP
The bill also dictates the proposed law could not be used as an argument to defend abortion, which was effectively banned by West Virginia lawmakers last year following the overturning of Roe v. Wade. The provision was included as abortion rights groups argue abortion bans violate the religious rights of people with different beliefs.
The Associated Press contributed to this report.
If you have any problem regarding content please feel free to contact here at: itipspedia@gmail.com