Devils land Timo Meier in massive trade with Sharks before NHL deadline
Timo Meier, the 26-year-old star right-winger formerly of the San Jose Sharks, is headed to the New Jersey Devils, along with Timur Ibragimov, Scott Harrington, Santeri Hatakka, Zachary Emond and a fifth-round pick in the 2024 NHL Draft, the team announced Sunday night. 
Like many other teams in the Eastern Conference, the Devils made a blockbuster trade in the hopes of making a run to the Stanley Cup. 
New Jersey is sending San Jose a conditional first-round pick in 2023, a conditional second-round pick in 2024, Shakir Mukhamadullin, Nikita Okhotiuk, Fabian Zetterlund and Andreas Johnsson. 
The Sharks will also be retaining 50% of Meier's remaining salary for the 2022-23 season. 
CLICK HERE FOR MORE SPORTS COVERAGE ON FOXNEWS.COM
DEVILS COACH ANDREW BRUNETTE ARRESTED ON DUI CHARGE WHILE DRIVING GOLF CART
Devils GM Tom Fitzgerald spoke at length at Meier's addition, which he views as "an enormous boost" to his club. 
"It feels great when you can add a talent as young as Timo is to the group that we have and how young we are and really, with the path that we're on, it's super exciting. It really is," he said via New Jersey Devils TV.
"Here we are in third overall in the league and when you acquire players to help your team improve in certain areas, it's a big boost. I know this personally."
San Jose has been reeling, but Meier has been a light in the dark surrounding the Sharks. He has 31 goals and 21 assists for 52 points in 57 games this season, which is why he was a prime trade candidate at the deadline.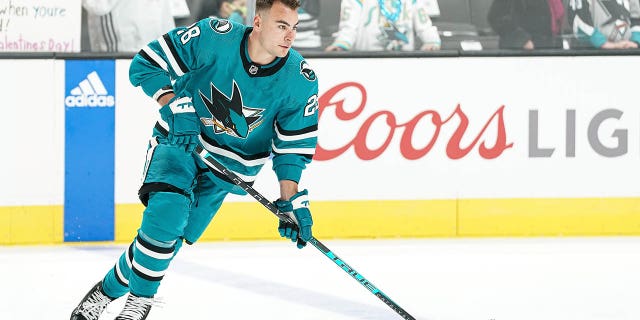 NHL REFEREE TAKES OUT BRUINS' BRAD MARCHAND WITH SURPRISE CHECK IN BIZARRE MOMENT
He broke onto the scene at 20 years old in 2016, but would make a name for himself in 2018 when he had 66 points (30 goals, 36 assists) over 78 games for San Jose, becoming a key member of their forwards group. 
Of the haul the Sharks are receiving, Mukhamadullin is the most interesting as he was one of New Jersey's three first-round picks in the 2020 NHL Draft. He went 20th overall and has done well playing in the KHL (Russia) with Salavat Yulaev Ufa. Okhotiuk has also seen a cup of coffee with the Devils, playing 15 games with two goals and one assist. 
Zetterlund has spent the entire season with the Devils, totaling six goals and 14 assists in 45 games.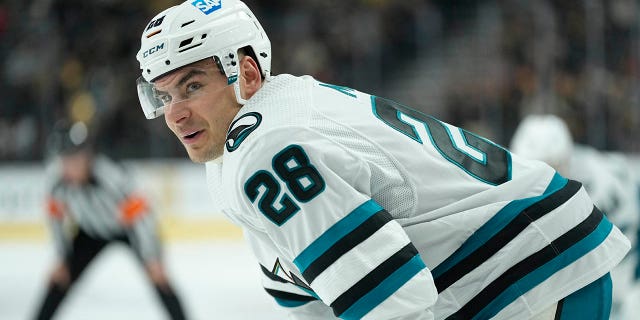 CLICK HERE TO GET THE FOX NEWS APP
New Jersey now joins teams like the Boston Bruins (Dmitry Orlov, Garnet Hathaway), New York Rangers (Vladimir Tarasenko, potentially Patrick Kane) and the Toronto Maple Leafs (Ryan O'Reilly, Noel Acciari) as teams in the East who have bolstered their rosters heading into the playoffs. 
If you have any problem regarding content please feel free to contact here at: itipspedia@gmail.com