Hawks hire Quin Snyder on five-year deal as new head coach
The Atlanta Hawks have hired former Utah Jazz head coach Quin Snyder to fill their own vacancy at the position. 
Snyder reportedly signed a five-year pact with the Hawks and is set to debut on Tuesday against the Washington Wizards at home, per ESPN. 
Snyder's hiring comes after the Hawks fired Nate McMillan five days prior. Atlanta has been on the hunt ever since, but it was a quick one with Snyder announced on Sunday.
CLICK HERE FOR MORE SPORTS COVERAGE ON FOXNEWS.COM
"From our first conversation, it was clear that Quin had all the characteristics we were looking for in our next head coach. He has both an incredible basketball and emotional IQ, and we share the same core values and basketball philosophies of having honest communication and collaboration with players, tremendous attention to detail and placing a great emphasis on player development," Hawks GM Landry Fields said in an official statement. "We are excited to welcome him, his wife Amy and their family back to Atlanta."
Snyder was an assistant coach under Mike Budenholzer during the 2013-2014 season in Atlanta prior to joining the Jazz the following the season as their head coach. 
ATLANTA HAWKS FIRE HEAD COACH NATE MCMILLAN; JOE PRUNTY NAMED INTERIM
"I am thrilled to go back to Atlanta as the next head coach of the Hawks," Snyder said. "Landry has a tremendous reputation as an incredibly bright, high character, high quality individual and it was quickly evident that we share a passion and commitment to building a winning team with a strong foundation and high standards. I am excited to collaborate with Landry to create a successful program that devoted Hawks fans are proud of and cheer for and am grateful to Tony, Jami and the Ressler family for this opportunity. My family and I are looking forward to immersing ourselves in the community and calling Atlanta home."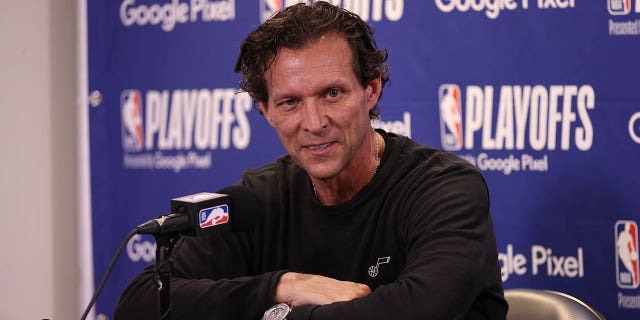 Snyder spent eight seasons as the Jazz's head coach, accumulating a 372-264 record (.585 win percentage) over 636 games. Snyder was a defensive-minded head coach, with Utah owning the fewest points per game allowed in the NBA in his combined eight seasons. They also gave up the fifth-lowest field goal percentage at 44.9%.
HAWKS' TRAE YOUNG FINED FOR THROWING BALL INTO STANDS AFTER BUZZER-BEATER: 'CAN'T CELEBRATE S— ANYMORE'
Snyder was able to bring the Jazz to the playoffs in each of the last six seasons, including last year when they went 49-33 to earn the fifth seed in the Western Conference. However, the Jazz only made it as far as the first round of the Western Conference playoffs.
After deliberation, Snyder was relieved off his duties following the Jazz's first-round exit last season.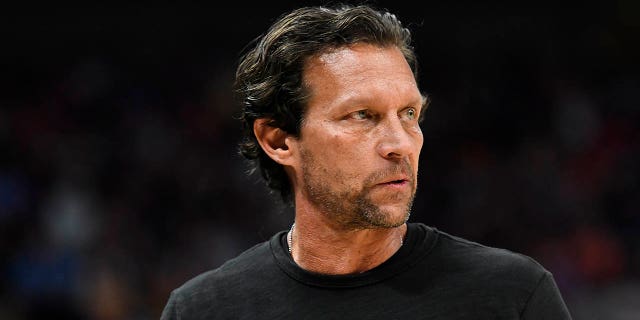 CLICK HERE TO GET THE FOX NEWS APP
But he wasn't without a job for too long as the Hawks believe Snyder is the man who can lead them into the playoffs and beyond.
If you have any problem regarding content please feel free to contact here at: itipspedia@gmail.com