Kevin Durant expected to make Suns debut on Wednesday vs Hornets
Kevin Durant's Phoenix Suns debut finally has a date, as he is expected to return to the court on Wednesday to face the Charlotte Hornets. 
Durant has been dealing with a right MCL sprain in his knee, which he suffered on Jan. 8. But, after a two-hour practice, the team feels confident that Durant has no restrictions and is good to get out in a game with his new teammates. 
The Brooklyn Nets traded Durant to the Suns, per his request, after dealing Kyrie Irving to the Dallas Mavericks, effectively ending their roller-coaster tenure in the Big Apple. 
CLICK HERE FOR MORE SPORTS COVERAGE ON FOXNEWS.COM
In his introductory press conference as the newest member of the Suns, Durant was a bit emotional when discussing his four years in Brooklyn.
"It was a lot of ups and downs, but I love the grind. Everybody in Brooklyn loves the grind, too. I built a family over there," Durant said. "They're gonna always be a part of my journey. We didn't accomplish what we wanted to accomplish as far as winning a championship, but I enjoy the grind. And everybody there, we tried our hardest every day regardless of what was going on in the media, what was going on with our teammates, everybody that was in that gym, we grinded. I love those guys."
KEVIN DURANT SHARES HEARTFELT MESSAGE ABOUT NETS IN FIRST COMMENTS SINCE LEAVING BROOKLYN
"I get emotional talking about it because that was a special four years of my career, coming off an Achilles," he added. "They helped me through a lot. It was terrible how some stuff went down, but at the end of the day, I love the grind, we all love the grind there in Brooklyn, and I wish them the best going forward. They got a bright future."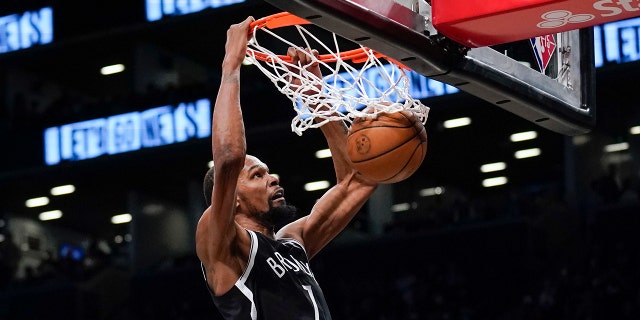 Durant and Irving both signed with the Nets before the 2019-20 season, even though the former was dealing with his Achilles injury as he mentioned. 
CHARLES BARKLEY ON KEVIN DURANT JOINING THE SUNS: 'HE SHOULD LEAD THAT TEAM'
Durant missed that whole first year, but returned for three straight All-Star seasons, including this year where he's averaged 29.7 points, 6.7 rebounds and 5.3 assists per game over 39 contests. 
Like the Nets did when Durant was traded, the Suns own the fourth seed in the Western Conference, a couple games back of the Sacramento Kings for the three seed and only half-a-game better than the Los Angeles Clippers.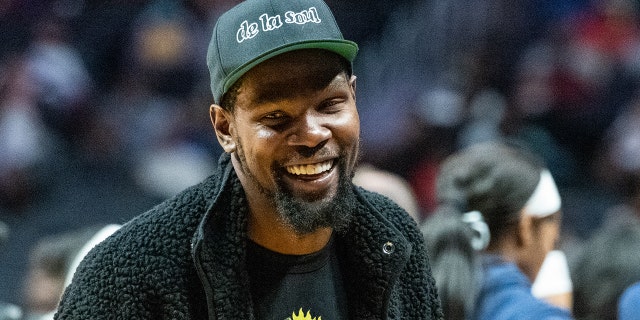 CLICK HERE TO GET THE FOX NEWS APP
Phoenix is hoping to separate that gap and move up the standings with Durant's addition to Devin Booker, Chris Paul and Deandre Ayton.
If you have any problem regarding content please feel free to contact here at: itipspedia@gmail.com