Kings trade Jonathan Quick, who led team to two Stanley Cup titles, to Blue Jackets: reports
Jonathan Quick was in between the pipes when the Los Angeles Kings won their first two Stanley Cup championships in 2012 and 2014, but his time on the West Coast appeared to be over Tuesday night.
The Kings agreed to trade Quick to the Columbus Blue Jackets for Joonas Korpisalo and Vladislav Gavrikov, according to multiple reports. Both teams have yet to officially announce the trade with the NHL's deadline on Friday.
CLICK HERE FOR MORE SPORTS COVERAGE ON FOXNEWS.COM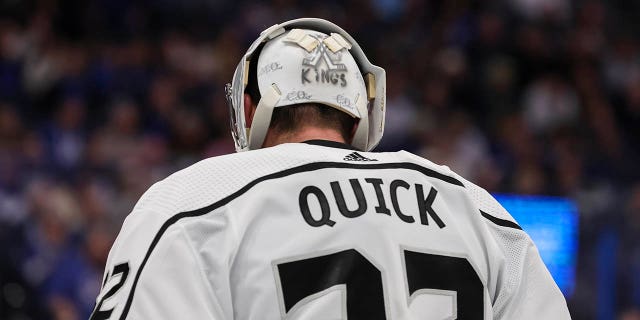 Quick was reportedly unhappy with the trade as Los Angeles defeated the Winnipeg Jets 6-5.
The Kings selected Quick with the No. 72 overall pick in 2005 after he guided UMass to the program's first-ever NCAA Men's Ice Hockey Championship appearance. A few years later, he took over the starting job from Jonathan Bernier and in 2012 he was a finalist for the Vezina Trophy.
BLACKHAWKS TRADE FRANCHISE LEGEND PATRICK KANE TO RANGERS AFTER 16 SEASONS IN CHICAGO: REPORTS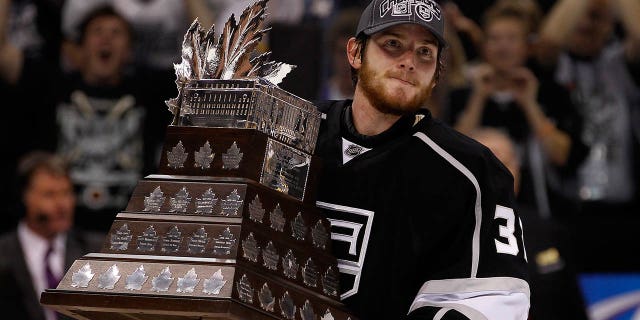 Going into Tuesday's game against the Jets, he had 798 saves and 99 goals against for the Kings this season. In his career with the Kings, he's recorded 18,188 saves and allowed 1,772 games. He has recorded 370 wins.
Korpisalo was a goaltender for the Blue Jackets. In 28 games for Columbus this season, he is 11-11-3 with 844 saves. Gavrikov, a defenseman, has played in 52 games this season for Columbus. He has three goals and seven assists this season. He has 89 blocks and 56 hits to his credit as well.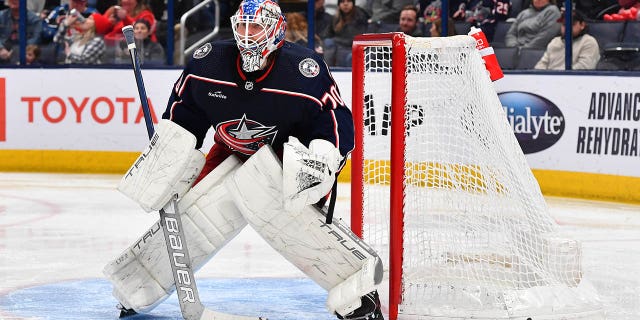 CLICK HERE TO GET THE FOX NEWS APP
The Kings are second in the Pacific Division with a 34-20-8 record. The Blue Jackets are last in the Metropolitan Division with a 20-35-6 record.
If you have any problem regarding content please feel free to contact here at: itipspedia@gmail.com