Fiery train crash in Greece leaves 36 dead, at least 85 injured
A fiery train collision in Tempe, Greece, killed 36 people and injured at least 85 others on Tuesday after a passenger train carrying hundreds of people struck an oncoming freight train at high speed.
Multiple cars derailed and at least three of them burst into flames following the wreck, which occurred just before midnight. Rescue crews illuminated the scene with floodlights as they searched through the smoking debris for survivors.
Survivors said several passengers were launched through the windows of the train cars because of the impact, while others attempted to free themselves after the passenger train landed in a field next to the tracks near a gorge.
The trains crashed just before the Vale of Tempe, a gorge separating the regions of Thessaly and Macedonia. Costas Agorastos, the regional governor of the Thessaly area, told Greece's Skai television that the two trains crashed in a head-on collision at high velocity.
GERMANY EXPELS 2 IRANIAN DIPLOMATS WHO WERE CONVICTED OF TERRORIST ACTIVITIES
"Carriage one and two no longer exist, and the third has derailed," he said.
Rescuers wearing headlamps worked in thick smoke in search of trapped survivors. People looked through the field with flashlights and checked underneath debris for potential survivors. Several people who died in the crash are believed to have been found in the restaurant area near the front of the passenger train.
Hospital officials in the nearby city of Larissa confirmed that at least 25 of the people hurt had suffered serious injuries.
"The evacuation process is ongoing and is being carried out under very difficult conditions due to the severity of the collision between the two trains," Vassilis Varthakoyiannis, a spokesperson for Greece's firefighting service, said.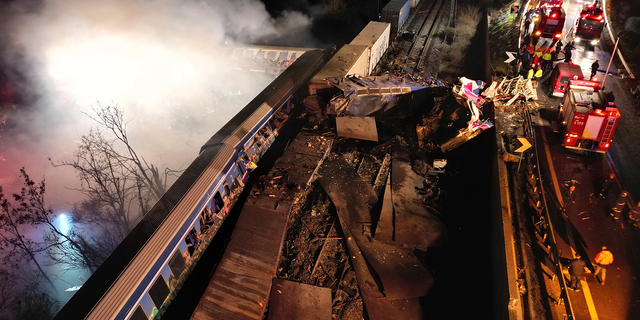 It was not immediately clear what led to the collision.
Passengers who were either unharmed or only suffered minor injuries were transported by bus to Thessaloniki, located 80 miles to the north. Police recorded their names as they arrived to try and track anyone who may be missing.
According to rail operator Hellenic Train, the northbound passenger train from Athens to Thessaloniki had about 350 passengers on board.
CAPTAIN OF BOYS' SOCCER TEAM RESCUED IN THAILAND CAVE IN 2018 DEAD AT 17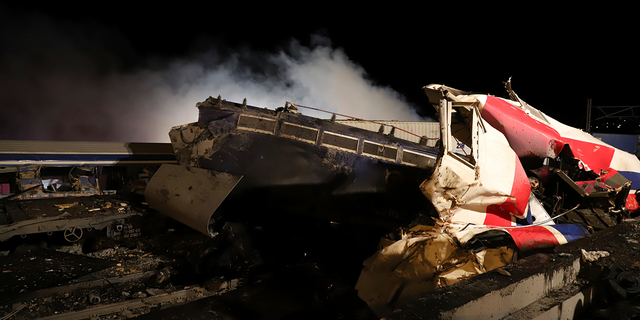 CLICK HERE TO GET THE FOX NEWS APP
Agorastos said on state tv that the collision was "very powerful," adding that it was "a terrible night."
"The front section of the train was smashed. … We're getting cranes to come in and special lifting equipment clear the debris and lift the rail cars. There's debris flung all around the crash site," he said.
The Associated Press contributed to this report
If you have any problem regarding content please feel free to contact here at: itipspedia@gmail.com