Putin ally wants to increase jail time for those who insult Russian army, Wagner Group
A Putin ally and top Russian lawmaker is pushing Wednesday to increase jail time for residents who share information and opinions Moscow deems as insulting to its military – and now wants to extend the same protections to the mercenaries of the private Wagner Group.
Vyacheslav Volodin, the chairman of the lower house of Russian parliament, the State Duma, is proposing amendments to censorship laws that would raise the maximum punishment for "discrediting" Russia's armed forces from five to 15 years in prison, according to Reuters. 
Russians can already be punished by their government with up to 15 years in prison for spreading what Moscow describes is knowingly false information about the military. Around a week ago, a Russian journalist was handed a six-year sentence after a court found her guilty of "spreading false information about the Russian armed forces' actions," The Associated Press reported. 
Moscow introduced the laws last year in hopes of stifling domestic criticism and dissent over its invasion of Ukraine. 
RUSSIAN REPORTER GETS 6 YEARS FOR DISPARAGING HER COUNTRY'S MILITARY AMID WAR WITH UKRAINE 
"This initiative will protect everyone who today is risking their lives to ensure the security of the country and our citizens", Volodin wrote on Telegram, according to Reuters. "The punishment for violators will be severe." 
The proposals, which include extending the same protections for the first time to the Wagner Group, call for fines of up to around $70,000, correctional or forced labor of up to five years, and imprisonment of up to 15 years for insulting Russian troops, the news agency adds.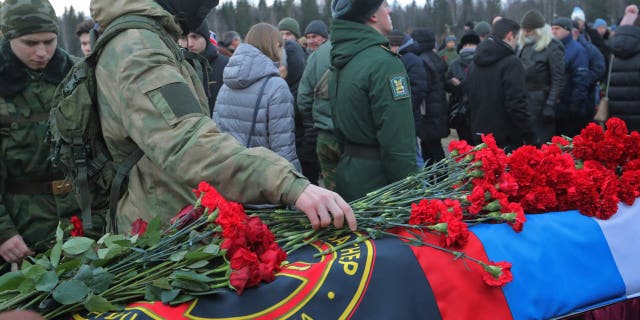 RUSSIA'S WAGNER GROUP GAINS GLOBAL NOTORIETY FROM AFRICA TO UKRAINE, BUT DIVISION BREWS AT HOME 
The OVD-Info human rights group reportedly says more than 5,800 people already have been ensnared in the law about discrediting the armed forces. 
CLICK HERE TO GET THE FOX NEWS APP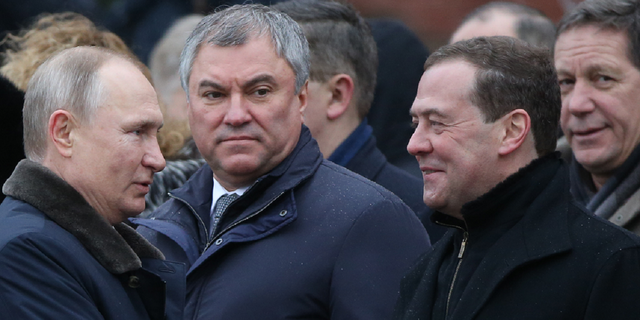 "These amendments will allow us to defend the rights of individuals who are defending the country," Yevgeny Prigozhin, the founder of the Wagner Group, wrote in a letter to Volodin in support of his amendments, Reuters reports. 
The State Duma will vote on the proposed amendments on March 14. 
If you have any problem regarding content please feel free to contact here at: itipspedia@gmail.com